August 16, 2023
Lunn Rousseau from the Gainesville HLAA Chapter entertained and informed us with everything we ever needed to know about hearing loss and safe travel by air, land, and sea. We laughed and learned at the same time. Brava, Lynn, for a wonderful presentation!
July 19, 2023 Prior Meeting Recap
InnoCaption CEO Joe Duarte and Marketing Director Matt Goncalves spoke to our chapter about the amazing world of captioning for telephones, how the technology works, and what InnoCaption offers. InnoCaption offers a choice between on-demand telephone call captioning generated by Automatic Speech Recognition or CART writers, completely FREE OF CHARGE to people with hearing loss. The calls can be made from your smart phone or your desk top computer. We had a great turnout for this very exciting presentation.
JUNE 21, 2023 PRIOR MEETING RECAP
Our chapter welcomed the first official day of summer with a rollicking rap session. Chapter members shared struggles, triumphs, rants, and raves about the issues we face as people-with-hearing-loss. The Hearing Loss Association of America Sarasota Chapter embraces HLAA-Founder Rocky Stone's notion that together we are stronger. People-with-hearing-loss helping people-with-hearing-loss is the most powerful way there is to lighten the invisible load of hearing loss. No topic was off limits and we covered quite a few!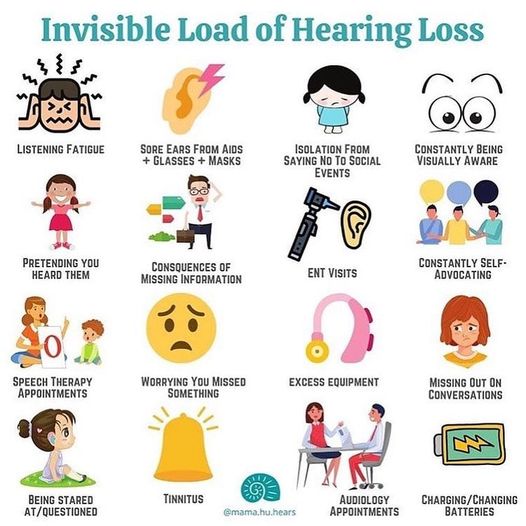 If you were not able to join us in June, please mark your calendars to join us next month, where speaker Matthew Goncalves from InnoCaption will be explaining how this free speech-to-text captioning app can make us much more confident when using the telephone.
MAY 2023 MEETING RECAP
On May 17, 2023 Ed McCrane, Chief of Sarasota County emergency Management, spoke to our chapter about what we need to do BEFORE HURRICANE SEASON BEGINS, to keep ourselves and our loved ones safe.
https://www.scgov.net/home/showpublisheddocument/50927/637879616023900000
APRIL 2023 MEETING RECAP
On April 19, 2023 Speech and Language Pathologist Marilyn Neil MA, CCC-SLP of Sarasota Memorial Hospital discussed the various ways aural rehabilitation can improve conversational ability and improve the quality of life for people with hearing loss.
Her presentation was a mix of informative clinical information and then real-world applications of that information to the challenging listening situations those of us living with hearing loss encounter every single day. Our chapter is so grateful to Marilyn for sharing her expertise and her slide deck with the Sarasota Chapter so generously. A good time enjoying information and social support was had by all.