Captioned Movie Houses Across the Community
Regal Hollywood 20-Sarasota
1993 Main Street, Sarasota, FL 34230 · (941) 365-2000
Regal Cinemas has closed-captioning glasses in Sarasota. Sony Entertainment Access Glasses are sort of like 3-D glasses, but for captioning. The captions are projected onto the glasses and appear to float about 10 feet in front of the user. They also come with audio tracks that describe the action on the screen for blind people, or they can boost the audio levels of the movie for those who are hard of hearing.
AMC Sarasota 12
8201 S Tamiami Trl, Sarasota, FL 34238
Regal Oakmont 8
4801 Cortez Road W, Bradenton, FL 34210 · (941)954-5768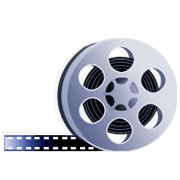 There are 7 to 20 captioned movies shown every day in Sarasota
Sarasota is lucky to offer all the leading movie caption systems and technologies available at local theaters.
Your best source for captioned movies today and for the week ahead is www.Captionfish.com.
CaptionFish provides the daily listings of all captioned movie show timesfor all the theaters near your zip code offering captioned movies.  They also offer movie trailers with captions to help guide your movie selection.

General Guide to Captions
There are three types of captions available at Sarasota theaters.

OC  (Open Captions)
The movie's dialogue and sound effects are superimposed in synch with the action at the bottom of the screen much like Closed Captions on TV.
Where?  Only at Regal Hollywood 20 in Sarasota. Please check CaptionFish for shows and times as only 1 to 2 of their 20 movies have captions on a given day and captions are only provided for selected showings.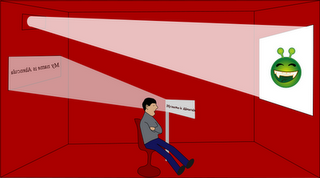 RWC (Rear Window Captions)
This is the only personal captioning system, where a transparent acrylic panel attached to your seat reflects the captions projected from the theater back wall, so that they "appear" superimposed on the movie screen.
Where?  Only at AMC 12 in Sarasota. AMC offers one movie a week in RWC for all showings.  Please note you must ask for a reflector at the ticket counter. It is best to use Captionfish to determine captioned movies, as the only small signal that AMC provides as to which movie is offered in captions is easy to miss. When you look at the movie schedule board at the ticket booth, the movie with an exclamation point  '!" before its title is the captioned choice. It is usually listed first. Besides CaptionFish, another way to be certain of the captioned movie is to ask when buying tickets. Finally if you find yourself at AMC 12 going to Theatre 5without a reflector, turnaround and go back to the ticket stand as all movies in Theatre 5 are shown with captions.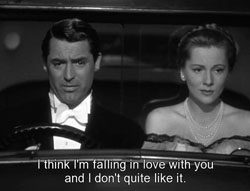 ST  (Subtitles)
This is where a foreign movie's dialogue and sound effects are translated and superimposed in synch with the action at the bottom of the screen much like Open Captions or Closed Captions on TV.
Where? Burns Court Theatre in Sarasota offers the most foreign films. Best source for what's playing today and the rest of the week is http://www.filmsociety.org/burns_court_about.cfm