The following theatres offer closed captioning:
Regal Hollywood 11
1993 Main Street, Sarasota, FL 34230
(941) 365-2000
CMX CineBistro Siesta Key
3501 S. Tamiami Trail Suite 1100, Sarasota, FL 34239
(941) 361-2456
Sarasota Film Society Theatre Burns Court
506 Burns Court, Sarasota, FL 34236
(941) 955-3456
Sarasota Film Society Lakewood Ranch
10715 Rodeo Drive #8, Lakewood Ranch, FL 34202
(941) 955-3456
AMC 20 Theatres 
2507 53rd Ave E, Bradenton, FL 34203
(941) 752-3796
Regal Oakmont 8
4801 Cortez Road W, Bradenton, FL 34210
(844) 462-7342
AMC 12 Theatres Sarasota
8201 S Tamiami Trail, Sarasota, FL 34238
(941) 922-4900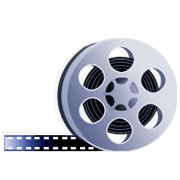 ADA Requirements for Movie Theaters
Movie theaters must provide and maintain closed captioning and audio description equipment for digital films that are produced with accessibility features, according to a Final Rule revising the Americans with Disabilities Act (ADA) Title III. 
Additionally, theaters are required to provide notice to the public about the availability of accessibility features and ensure that staff is available to assist patrons with equipment. 
How Movie Theater Closed Captioning Devices Work
The National Association of the Deaf (NAD) states
that the two types of captioning equipment commonly available in theaters are Sony Entertainment Access Glasses and CaptiView:
Sony Entertainment Access Glasses
Captions are transmitted to a wearable wireless receiver device, which viewers wear while watching a film. Captions appear overlaid on the screen through the lenses.
CaptiView 
A small display with a flexible arm is attached to the arm of the seat or cupholder. Captions are transmitted to the device and appear on the display screen.