March 2019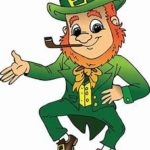 As you know, Rocky Stone founded the Hearing Loss Association of America, then Self Help for Hard of Hearing – SHHH – back in 1979. He encouraged us to take responsibility for our lives, confront our hearing loss and do something about it.
He came up with the expression 'hard of hearing' because we are in-between the Deaf and Hearing. We don't fit in either world. We are not Deaf and we are not Hearing.
Hearing loss takes away our confidence leading to self-doubt, frustration, loneliness, depression and feelings of humiliation. Hearing loss is invisible. Rocky called it "The Invisible Condition". When we admit to it and seek help, we discover an amazing array of hearing aids, cochlear implants and assistive listening devices. We discover audiologists and otolaryngologists, who will help us to hear as well as we can. When we can hear as well as we can, we become healthier, happier people and feel better about ourselves.
If you know someone who is struggling with hearing loss, let him or her know about HLAA. Tell them that HLAA opens the world of communication to people with hearing loss through education, information, support and advocacy. HLAA turns life around for many of us. As Rocky Stone said, "We do not have to face hearing loss alone. It is a daily challenge we can overcome."
TEAM Together Everyone Achieves More!
Anne Taylor, President
February 2019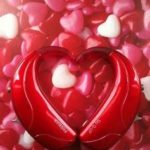 Valentine's Day is a day for connection with your loved one. One of the loveliest gifts you can give to your loved one is yourself. A romantic dinner together, a gift, a movie, a museum. Just the two of you.
Hearing loss will go with you whether invited or not. So, it will be the three of you.
That's ok. Just plan on making some small adjustments to ensure that you and your partner enjoy each other's company. Wear your hearing aids. I know they are not perfect and may not be able to eliminate background noise in restaurants. Make a reservation for the quieter times. Focus on your partner when he/she is speaking.
Use the assistive technology at the movie theater/museum. You can read what you don't hear. You will become bored, frustrated and fidgety if you can't understand the dialogue. Hardly romantic.
Even though Valentine's Day is the day to express love, continue to express love and show respect every day by wearing your hearing aids.
You will love life more when you can hear! And, so will your loved one.
Anne Taylor, President
January 2019
I look back with pride at the achievements of our Chapter this past year.
Our mission is to open the world of communication to people with hearing loss through education, support and advocacy.
Together, as a team, we have educated, supported and provided advocacy to numerous people with hearing loss through our monthly chapter meetings, After Hours, the Expo, the monthly Farmers Market and outreach events.
To help our members hear more clearly, we shared technology such as Communication Access Real-time Translation (CART), Sony captioned glasses and CaptiView at the movies, and the hearing loop at the Players Theater, one of the120 looped venues in Sarasota.
For the future, we look forward to a new family support program, which will be implemented to help spouses and family members improve communication with loved ones with hearing loss. We will continue to build on the 120 looped venues in the area.
Thank You to the five retiring board members: Kathy Combs, Mark Selis, Lyndsey Nalu, JoAnne DeVries and Maria Anderson. Your combined 23 years of service made a difference!  We appreciate that you will continue to support the Chapter as active members.
Welcome to our five new Board members: Christine Goodier, Sharon Rende, Joanna Hoskins, Peg Guy and Darralene Duggins.
With great, enthusiastic volunteers, the future looks bright for the Hearing Loss Association of America Sarasota/Manatee Chapter.
Thank you!
TEAM Together Everyone Achieves More!
Anne Taylor
President

December 2018
I am thankful to be living in an age of texting, email, digital hearing aids, cochlear implants, assistive listening devices, hearing loops, and captions on the phone, television and the movie screen.
We have come a long way from the ear trumpet aid, haven't we? These devices were designed to gather sound energy and direct it into the ear canal. I appreciate the efforts of the various engineers from that era who tried to help people with hearing loss.
Thank you to the professionals who worked with the three-part body aids and those who attempted to eliminate the squealing and static noise of the old analog hearing aids – an almost impossible task at the time. And then, on to digital hearing aids which are computer-adjusted. The diligence of hearing specialists through the years has resulted in smaller and more effective hearing aids.
I appreciate the miracle of cochlear implants. They do not cure deafness. They give a sense of hearing and bring people with profound hearing loss back into the world of communication.
Heartfelt thanks to the movie theater managers for re-opening the world of movies to people with hearing loss by offering closed captioned glasses, CaptiView and open captioning.
A huge thank you to all of you who have chosen to work in the field of hearing technology. By helping people with hearing loss hear the best they can, you improve their quality of life. You make a difference!
Thank You!
TEAM Together Everyone Achieves More!
Anne Taylor
President
October 2018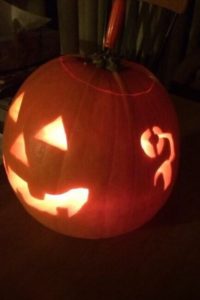 The mission of the Hearing Loss Association of America is to open the world of communication to persons with hearing loss through information, education, support and advocacy.
The 7th Annual Hearing Tech Expo is a great place to find education, support and advocacy. And, it is FREE!
Try out hearing aids without the pressure to buy
Check out the 50 cutting-edge exhibitors
Discover the wonders of cochlear implants, wireless accessories, assistive listening devices, free phones
Watch demonstrations of the latest technologies
Check out the new programs for parents and children with hearing loss
Get a free consultation with an audiologist and a hearing screening from a hearing professional
Feel free to ask questions during the insightful panel discussions
Listen to keynote speakers who will demystify new devices and technologies
Have fun and bid on silent auction items
Traductores de español
If you need a free ride, (no tips allowed) call 941-364-7530; ITN Suncoast – a dignified transportation for seniors
Please join us Saturday, October 27, from 9 AM – 4 PM
Manatee Technical Institute
6305 State Road 70, Bradenton, FL
One mile west of I-75, exit 217 B
TEAM Together Everyone Achieves More!
Anne Taylor
President
Hearing Loss Association of America – Sarasota/Manatee
Website – http://hlas.org
Facebook – https://www.facebook.com/Hearing.Loss.Association.of.Sarasota
September 2018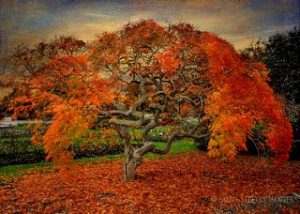 Do allergies cause hearing loss?
Many of us are affected by seasonal allergies caused by various tree, flower and plant pollination. You know the symptoms – watery eyes, sneezing, throat itching, nasal itching, eye and ear irritation.
A severe bout of allergies can trigger hearing loss as your ears fill up with fluid and feel stuffed or swollen. Swelling may block the opening to your middle ear, prevent the Eustachian tube from draining properly, thereby, increasing the pressure and fluid – hence, the feeling of fullness. You may notice your hearing decreases even more than it already has!
According to the American Academy of Otolaryngology, the average loss of hearing from fluid in the ears is 24 decibels (wearing ear plugs) and can be as high as 45 decibels (the level of conversational speech). Of course, this additional loss is challenging to all of us especially, those of us who have permanent hearing loss.
Fortunately, this extra loss caused by allergies is usually temporary. Most often, your hearing returns to what it was before. If you continue to have trouble hearing well past the allergy symptoms, then see your hearing care professional.
TEAM Together Everyone Achieves More!
July/August 2018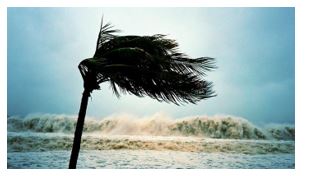 Most of us in the Sarasota/Manatee chapter have hearing loss. We know that it is a 24/7 situation and that life takes some extra planning to keep us hearing throughout the day. 
When making your emergency hurricane kit, remember to include extra batteries, chargers and back-up equipment. You may want to include a waterproof storage container for your hearing devices and a store and dry box. You could even include watertight re-sealable plastic bags.
 Keeping your devices in the same place each night helps you locate them in an emergency.
 If you lose power, remember you can charge your batteries in the car. The car does not have to be running.
 During a hurricane, your hearing devices could become lost or damaged – causing the added stress of not being able to hear. It is imperative that you take the necessary steps to keep your equipment secure and functioning.
 You may need to consider what you would do if you find yourself unable to hear. Ask your audiologist, in advance of the hurricane, who you could contact about replacing lost or damaged equipment, and if a loaner could be provided. It is a good idea to obtain a copy of your audiogram and other relevant documents relating to your hearing devices in case you need to evacuate.
TEAM Together Everyone Achieves More!
June – 2018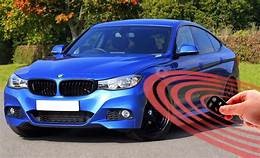 The New York Times reported that failing to shut off keyless cars has caused more than two dozen deaths from carbon monoxide seeping into homes. 
Drivers become so accustomed to driving without using a key that it's easy to forget to shut off the engine. 
For those of us with hearing loss, today's quiet engines make it difficult to hear the car running. Several times I have left my car running for an hour or two while running errands. I'm always shocked to find how cold the inside of my car is!
According to Noah Kushlevsky, a partner in the New York law firm Kreindler & Kreindler LLP, states "keyless ignition systems in automobiles have been around since the mid-1990s. But as their popularity has grown, presumably for their convenience and ease, so have the inherent and substantial safety risks associated with these systems".
As electronic key fobs can be operated while still in your pocket or purse, it is easy to forget to shut off the engine, leaving the car running for hours. As well as the afore-mentioned carbon monoxide problem, there is a possibility of leaving the car in gear – making it susceptible to rolling and causing damage and/or injuries.
Let us agree, for safety's sake, to wear our hearing devices and to take the time to make sure the engine is turned off.
TEAM Together Everyone Achieves More!
Previous President's Messages