October 2018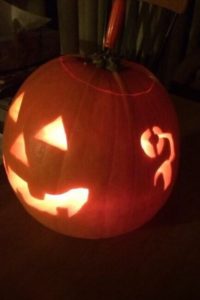 The mission of the Hearing Loss Association of America is to open the world of communication to persons with hearing loss through information, education, support and advocacy.
The 7th Annual Hearing Tech Expo is a great place to find education, support and advocacy. And, it is FREE!
Try out hearing aids without the pressure to buy
Check out the 50 cutting-edge exhibitors
Discover the wonders of cochlear implants, wireless accessories, assistive listening devices, free phones
Watch demonstrations of the latest technologies
Check out the new programs for parents and children with hearing loss
Get a free consultation with an audiologist and a hearing screening from a hearing professional
Feel free to ask questions during the insightful panel discussions
Listen to keynote speakers who will demystify new devices and technologies
Have fun and bid on silent auction items
Traductores de español
If you need a free ride, (no tips allowed) call 941-364-7530; ITN Suncoast – a dignified transportation for seniors
Please join us Saturday, October 27, from 9 AM – 4 PM
Manatee Technical Institute
6305 State Road 70, Bradenton, FL
One mile west of I-75, exit 217 B
TEAM Together Everyone Achieves More!
Anne Taylor
President
Hearing Loss Association of America – Sarasota/Manatee
Website – http://hlas.org
Facebook – https://www.facebook.com/Hearing.Loss.Association.of.Sarasota
September 2018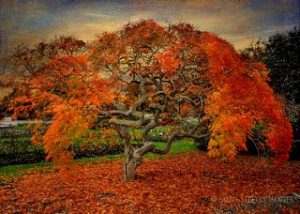 Do allergies cause hearing loss?
Many of us are affected by seasonal allergies caused by various tree, flower and plant pollination. You know the symptoms – watery eyes, sneezing, throat itching, nasal itching, eye and ear irritation.
A severe bout of allergies can trigger hearing loss as your ears fill up with fluid and feel stuffed or swollen. Swelling may block the opening to your middle ear, prevent the Eustachian tube from draining properly, thereby, increasing the pressure and fluid – hence, the feeling of fullness. You may notice your hearing decreases even more than it already has!
According to the American Academy of Otolaryngology, the average loss of hearing from fluid in the ears is 24 decibels (wearing ear plugs) and can be as high as 45 decibels (the level of conversational speech). Of course, this additional loss is challenging to all of us especially, those of us who have permanent hearing loss.
Fortunately, this extra loss caused by allergies is usually temporary. Most often, your hearing returns to what it was before. If you continue to have trouble hearing well past the allergy symptoms, then see your hearing care professional.
TEAM Together Everyone Achieves More!
July/August 2018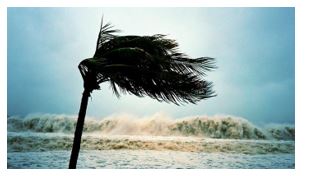 Most of us in the Sarasota/Manatee chapter have hearing loss. We know that it is a 24/7 situation and that life takes some extra planning to keep us hearing throughout the day. 
When making your emergency hurricane kit, remember to include extra batteries, chargers and back-up equipment. You may want to include a waterproof storage container for your hearing devices and a store and dry box. You could even include watertight re-sealable plastic bags.
 Keeping your devices in the same place each night helps you locate them in an emergency.
 If you lose power, remember you can charge your batteries in the car. The car does not have to be running.
 During a hurricane, your hearing devices could become lost or damaged – causing the added stress of not being able to hear. It is imperative that you take the necessary steps to keep your equipment secure and functioning.
 You may need to consider what you would do if you find yourself unable to hear. Ask your audiologist, in advance of the hurricane, who you could contact about replacing lost or damaged equipment, and if a loaner could be provided. It is a good idea to obtain a copy of your audiogram and other relevant documents relating to your hearing devices in case you need to evacuate.
TEAM Together Everyone Achieves More!
June – 2018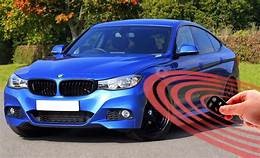 The New York Times reported that failing to shut off keyless cars has caused more than two dozen deaths from carbon monoxide seeping into homes. 
Drivers become so accustomed to driving without using a key that it's easy to forget to shut off the engine. 
For those of us with hearing loss, today's quiet engines make it difficult to hear the car running. Several times I have left my car running for an hour or two while running errands. I'm always shocked to find how cold the inside of my car is!
According to Noah Kushlevsky, a partner in the New York law firm Kreindler & Kreindler LLP, states "keyless ignition systems in automobiles have been around since the mid-1990s. But as their popularity has grown, presumably for their convenience and ease, so have the inherent and substantial safety risks associated with these systems".
As electronic key fobs can be operated while still in your pocket or purse, it is easy to forget to shut off the engine, leaving the car running for hours. As well as the afore-mentioned carbon monoxide problem, there is a possibility of leaving the car in gear – making it susceptible to rolling and causing damage and/or injuries.
Let us agree, for safety's sake, to wear our hearing devices and to take the time to make sure the engine is turned off.
TEAM Together Everyone Achieves More!
Previous President's Messages