MEDICAL – HEALTHY AGING
Dr. Frank Lin of Johns Hopkins has been recognized for his research in effects of hearing loss as we age. He has addressed the HLAA Convention many times and was on the HLAA Board at one time. He prepared a "white paper" for CaptionCall and, with their permission, is linked here for your review.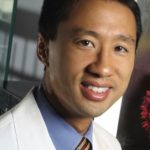 It's only 9 pages and begins with things most members know, "How We Hear", "How Common is Hearing Loss"; and then proceeds to "How Hearing Affects Healthy Aging", "Implications of Treating Hearing Loss'; and then to discussions of the hearing care workforce, hearing technology and national initiatives.
It is very understandable and a necessary read to see where hearing issues are in 2019.  Here is the link:
https://captioncall.com/wpcontent/uploads/2018/03/32487_Whitepaper_FINAL2.pdf
HARD OF HEARING SURVEY PARTICIPANTS REQUESTED
With funding from the National Institutes of Health, Gallaudet University is conducting a national study that investigates health and quality of life outcomes in deaf and hard of hearing populations (PROMIS-DHH project). To date, the University has collected data from more than 1,000 adults who are deaf or have a hearing loss who use American Sign Language. The next step is to include at least 250 more adults who are deaf or have a hearing loss and who use spoken English in this study.
The University is inviting those who became deaf or hard of hearing prior to turning 13 years old and prefers spoken English to communicate to participate in the survey project. Each participant will receive a $25 American Express gift card as a gratuity. Download the study flyer for more information.
Your help with sharing this survey project would be greatly appreciated! If there are any questions or concerns, please email deafhealth@gallaudet.edu. Gallaudet University's Institutional Review Board (IRB) has approved this study.
MEDICAL – HEARING HEALTH SURVEY
HLAA and the Hearing Health Foundation (HHF) are working together to better serve our constituents' needs and raise awareness of the effects of hearing loss. To get to know you better, HLAA and HHF have collaborated on a survey to learn a little more about you and your hearing loss.
The survey takes less than five minutes and your answers are completely anonymous. You can take the survey online at hhf.org/survey.
If you would prefer to mail it in, that's fine, too. Simply print the survey, fill it out, and mail it to:
Hearing Health Foundation
363 Seventh Avenue, 10th Floor
New York, NY 10001
Included in the survey are a few questions related to over-the-counter (OTC) hearing aids. Given that this is such a hot topic right now getting your feedback is extremely important, so take just a few minutes and give us your input today!
MEDICAL – "CLONAL" HAIR CELL REGERATION 
Inner ear hair cell and auditory nerve damage, typically caused by noise exposure, ototoxic drugs, viral or bacterial infection, and aging accounts for more than 80% of all cases of hearing loss. Regeneration of these damaged hair cells has been considered by many to be the holy grail of treatment for individuals with cochlear hair loss, but this futuristic treatment has remained elusive.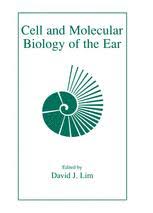 Articles on regeneration research have regularly appeared in Listen!Up.  Recently, a group of scientists from Harvard Medical School and the Massachusetts Institute of Technology may have made a fundamental step in the use of cochlear hair cell replacement therapy as a viable treatment for some types of adventitious hearing loss.
Will McLean and his colleagues demonstrated in a recent study that Lgr5+ support cell markers, a cell protein that lines the intestine as well as other organs, could be regenerated into cochlear hair cells in a laboratory environment in mice. Using what is called a small-molecule approach, the researchers could take Lgr5+ organoids and grow & differentiate them into hair cells.
The process, in which the production of daughter cells arises from a single cell, is referred to as clonal expansion.
In this study the researchers could take the Lgr5+ supporting cells dissociated from the cochlear sensory epithelium and grow them into hair cells in high yields after treating the cells with a combination of growth factors and drugs.
In the future, the ability to clone support cells into cochlear hair cells could lead to hearing loss treatments involving hair cell replacement therapies.
MEDICAL NEWS – NEGATIVE EFFECTS OF HEARING AIDS SURVEY
"Hearing Tracker" is the leading independent consumer review platform for hearing aids, hearing providers and hearing centers. The FDA requires pharmaceutical companies to list negative effects of prescription medicine; however, that is not a requirement for hearing instruments and there is very little published negative effect literature.
Here is our HLAA Chapter's opportunity to contribute to better hearing aids and instruments!
Hearing aids are the primary clinical tool used for managing hearing loss. Hearing aid use offers several benefits, including improvements in hearing ability, communication, social life, and health-related quality of life. Unfortunately, hearing aid use may also be associated with negative side effects, but limited academic literature exists to quantify these effects.
In medicine, it is common to study the negative side effects of a treatment to improve clinical outcomes. Understanding the negative side effects of hearing aids should help manufacturers improve hearing aid design and should help hearing providers more effectively counsel those with hearing loss. The aim of the current study is to examine and quantify the negative side effects of hearing aids for adults with hearing loss.
The survey will take approximately 10-15 minutes to complete.
MEDICAL- CDC STUDY ON NOISE-INDUCED HEARING LOSS RELEASED
On February 7, The Centers for Disease Control published an in-depth study entitled "Vital Signs: Noise-Induced Hearing Loss Among Adults".
The study generally confirms the dangers of noise exposure but addresses measures the federal government can take to reduce such exposures that result in hearing loss.
The full exhaustive study can be found at: https://www.cdc.gov/mmwr/volumes/66/wr/mm6605e3.htm?s_cid=mm6605e3_w
As an overview, they stated: "Hearing loss is the third most common chronic health condition in the US. Almost twice as many people report hearing loss as report diabetes or cancer. Noise exposure away from your job can damage your hearing just as much as working in a noisy place.
Being around too much loud noise – like using a leaf blower or going to loud concerts – can cause permanent hearing loss. And once it's gone, you can't get it back!
You can have hearing loss before you even notice you're having problems. Noise is measured in what are called decibels (dB). Over time, listening to loud sounds at high dB levels can cause hearing loss—or other hearing problems like a ringing sound in your ear that won't go away. The louder a sound is, and the longer you are exposed to it, the more likely it will damage your hearing. The more often you are exposed to loud sounds over time, the more damage occurs. It's important for healthcare providers to ask about hearing and to screen those who are at risk"
They said healthcare providers should "Ask patients about exposure to loud noise and trouble hearing, and examine hearing as part of routine care; provide hearing tests when patients show or report hearing problems, or refer them to a hearing specialist; explain how noise exposure can permanently damage hearing; counsel patients on how to protect hearing.
The study stated that the Federal Government can monitor the health of the nation and set targets for improvement through the Healthy People 2020 hearing objectives.
They recommended:
Raising public awareness about the health effects of noise-induced hearing loss and how to prevent it.
Tracking hearing loss and establishing standards to protect hearing in places such as mines, factories, and airports.
Providing information to healthcare providers about effective counseling on the effects of noise exposure and correct use of hearing protection.
Supporting research on the extent of hearing loss in America, contributing factors, and the most effective prevention strategies.
Healthcare providers can:
Ask patients about exposure to loud noise and trouble hearing, and examine hearing as part of routine care.
Provide hearing tests when patients show or report hearing problems, or refer them to a hearing specialist.
Explain how noise exposure can permanently damage hearing.
Counsel patients on how to protect hearing.
Everyone can:
Avoid noisy places whenever possible.
Use earplugs, protective ear muffs, noise canceling headphones when near loud noises.
Keep the volume down when watching TV, listening to music, and using earbuds or headphones.
Ask your doctor for a hearing checkup and how to protect your hearing from noise.
Questions healthcare providers can ask patients:
Do you find it difficult to follow a conversation if there is background noise?
Can you usually hear and understand what someone says in a normal tone of voice when you can't see that person's face?
Do you feel frustrated with your hearing when talking to family or friends?
Are you often exposed to loud sounds, either at work or away from work?
RELATIONSHIP OF TINNITUS AND MEDICAL MARIJUANA
Bob Traynor, the editor of Hearing Health and Technology Matters, recently wrote about medical marijuana's effect (now approved in Florida) on several hearing issues. Permission with attribution was granted to post this recent article.
Tinnitus—Medical Marijuana Experimental at This Point
Until recently, not much was known about the cause or source of tinnitus. New thoughts on tinnitus from various researchers funded by the Veterans Administration (VA), National Institutes of Health (NIH) as well as private organizations such as the American Tinnitus Association (ATA), suggest that tinnitus is not necessarily an auditory or ear malady but a brain issue.
Prevailing older theories generally assume tinnitus is due to inner ear malfunction of one type or another (e.g., mis-shapened or destroyed hair cells; lack of blood supply to the ear; etc). Yet, audiologists and otolaryngologists have known for some time that even when the auditory nerve is cut, the tinnitus from the "disconnected" ear can persist, often even worse than before
Dr. Thanos Tzounopoulos, Chair of Auditory Physiology within the Department of Otolaryngology at the University of Pittsburgh, was among the first researchers to suggest that the locus of tinnitus was in the brain and not the brain. His research suggests that tinnitus is likely caused by misfiring neurons in the auditory center of the brain, and may be caused by an imbalance between inhibitors and stimulus within the auditory sensation.
In other words, the brain is mistakenly responding to sound, where no sound exists, creating the tinnitus effect. These studies, begun in 2009, were further refined in 2011 and have become an ongoing investigation.
What does that have to do with marijuana use?
Naturally generated cannaboids in the body are one of the inhibitors within the auditory center. In 2011, Dr. Tzounopoulos and his team published research that demonstrated exaggerated activity in the brains of mice with tinnitus. They also made breakthroughs in the understanding of the endocannabinoid system, which was found to control aspects of brain plasticity. It is this activity that reacts to marijuana as these cannabinoids are present in the marijuana.
Dr. Tzounopoulos compares tinnitus to chronic pain and addiction, which also seem to involve plasticity in the brain and are treated with medical marijuana. While this does not shed light on the precise mechanism by which medical marijuana provides relief for tinnitus, it does show the components of the mechanism.
Another recent theory of tinnitus is that it is a form of sensory epilepsy, sometimes arising from neuronal hyperactivity in the brainstem cochlear nucleus. The exact relation of tinnitus and seizure is not known but a few established facts can assist in the understanding how tinnitus and seizures might be connected. Of course, tinnitus is an auditory abnormality wherein a person hears ringing or buzzing sounds in the ear or head regions in the absence of any actual external sounds. Seizures are characterized by repeated movements of the body or body parts, sometimes violently. The intensity of both tinnitus as well as seizures can differ and present symptoms in varying degrees of intensity. Both the conditions of tinnitus and seizures occur because of an irregularity of the electrical activities in the brain. This irregularity is usually caused by a nervous system disorder or a pathological condition in the neck and head regions. There are other causes as well that can contribute to the occurrence of both these conditions. Since the causes vary widely in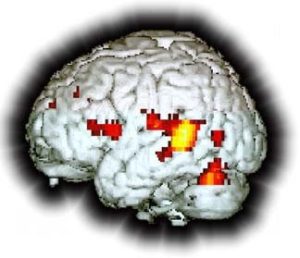 both disorders sometimes the exact reason for tinnitus and seizure is difficult to pin point. At the same time, since most of the causal factors usually rise from similar root causes in many instances, it is possible that tinnitus and seizures can indicate a common origin – though they need not always coincide. Increasing evidence suggests that cannabinoid drugs can also have antiepileptic effects. And since the origins of both tinnitus and seizures are thought to be similar, then the possibility that cannabinoids could be beneficial holds some promise.
Medicinal cannabis has been prescribed to help people cope with some of the conditions that can cause tinnitus. In those cases, it's easy to see how marijuana might help. Even among those people whose tinnitus doesn't respond to marijuana, it may help alleviate some of the stress, anxiety, and insomnia that plague tinnitus sufferers.
One thing many people forget is that a marijuana prescription isn't like a regular pharmaceutical prescription–it is essentially permission for an individual to experiment with medical-grade cannabis and determine if it helps their symptoms. Some tinnitus sufferers may find that it does, while others may find that it worsens them. While there is no recommendation for the use of marijuana for tinnitus or hearing loss cited in the literature, it is extremely likely that new research studies will be conducted now that marijuana is legal in 7 states with more to come.
Advocating for Physician-Patient Communication
The Chapter has long advocated for looping in medical offices. This falls on "deaf" ears for the most part, causing us a great deal of frustration. You can help!
Researchers from Duke University and the Medical University of South Carolina in Charleston are conducting a brief survey to find out how hearing loss affects communication with people you interact with during your health care visits.
It should take no more than 5 minutes of your time and results will be kept confidential – no information will be collected that can identify who is responding. They would very much appreciate your assistance. Your answers will help researchers design and test the most appropriate strategies for improving hearing health care for adults.
https://redcap.dtmi.duke.edu/redcap/surveys/?s=FCM3LJ3FRW
Here are some examples. The survey asks if this occurs "often", "sometimes" or "never".
Do you have difficulty understanding information (such as medical questions, instructions, results) spoken by the primary care physician, nurse practitioner, or physician's assistant?
Do you have difficulty understanding information (such as schedule/dosing of medications) spoken
by the pharmacist, primary care physician, nurse practitioner, or physician's assistant?
During your appointment, does the physician, nurse practitioner, or physician's assistant turn away while speaking with you to read or make notes on the computer?
Hearing Health Care Recommendations
"History never looks like history when you're living through it"
HLAA Executive Director, Barbara Kelley, recently reported on the National Academies of Sciences, Engineering and Medicine study. She stated:
"The sentiment about history was expressed by John Gardner and I know what he meant. I've been with HLAA for 28 years and what seemed to me over the years – doing the work of the day – was actually history in the making.
What Now?
HLAA is the only consumer-group sponsor for the National Academies of Sciences, Engineering, and Medicine study on Hearing Health Care for Adults:
Priorities for Improving Access and Affordability.
HLAA will work to make the recommendations important to you a reality.
In brief, here are the recommendations. [To read in full — http://nationalacademies.org/hmd/~/media/Files/Report%20Files/2016/Hearing/Hearing-Recs.pdf ]
1. Improve Population-Based Information on Hearing Loss and Hearing Health Care
2. Develop and Promote Measures to Assess and Improve Quality of Hearing Health Care Services
3. Remove the Food and Drug Administration's Regulation for Medical Evaluation or Waiver to purchase a Hearing Aid
4. Empower Consumers and Patients in Their Use of Hearing Health Care
5. Improve Access to Hearing Health Care for Underserved and Vulnerable Populations
6. Promote Hearing Health Care in Wellness and Medical Visits
7. Implement a New FDA Device Category for Over-the-Counter Wearable Hearing Devices
8. Improve the Compatibility and Interoperability of Hearing Technologies with Communications Systems and the Transparency of Hearing Aid Programming
9. Improve Affordability of Hearing Health Care (includes Medicare coverage for hearing aids)
10. Evaluate and Implement Innovative Models of Hearing Health Care to Improve Access, Quality, and Affordability
11. Improve Publicly Available Information on Hearing Health
12. Promote Individual, Employer, Private Sector, and Community-Based Actions to Support and Manage Hearing Health and Effective Communication
New Clues to Age-Related Hearing Loss
A recent article in HealthDay News reported that a recent study indicates that older people's brains have a harder time processing speech.
When background noise makes it hard to carry on a conversation, many older people chalk it up to hearing loss. But a new, small study finds that the problem may not just be in your ear, but also in your brain.
Researchers from the University of Maryland in College Park have found that the brain's ability to process speech declines with age.
For the study, Alessandro Presacco and colleagues divided 32 English-speaking adults into two groups — one with an average age of 22, the other with an average age of 65. Study participants were given a speech comprehension test and also underwent brain scans.
In both quiet and noisy settings, the older people had more trouble tracking and understanding speech. Evidence of these hearing-related deficits in the older participants was also evident in the brain scans, the investigators found.
The findings suggest that age-related problems with understanding speech are not only due to an inability to hear at certain volumes. They may also occur because the brain cannot correctly interpret the meaning of sound signals, the researchers said in a news release from the American Physiological Society.
The study was published recently in the Journal of Neurophysiology. http://jn.physiology.org/content/early/2016/09/02/jn.00373.2016
FDA Approves Laser Sound Processor Hearing Aid
A "new" way of hearing has recently been approved by the FDA. They have allowed marketing of a nonsurgical hearing aid that uses a laser light diode and direct vibration of the eardrum to amplify sound. The result is a much wider range of frequencies than a traditional hearing aid.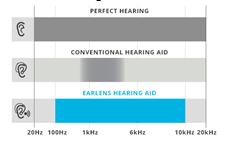 The EarLens Contact Hearing Device (CHD) is indicated for use by adults with mild to severe sensorineural hearing impairment.
According to statistics compiled by the National Institute on Deafness and Other Communication, the EarLens CHD consists of two parts: a tympanic membrane transducer (TMT), which is non-surgically placed deeply into the ear canal on the eardrum, and a behind-the-ear (BTE) audio processor that sits on the outer ear and is connected to an ear tip that is placed in the ear canal. External sound waves received by the BTE processor are converted to electronic signals, digitally processed, amplified and sent to the ear tip, which contains a laser diode. There, the electronic signals of amplified sound are converted to pulses of light. The laser light pulses then shine onto a photodetector in the TMT, which converts the light back into electronic signals, transmitting sound vibrations directly to the eardrum by direct contact.
The EarLens CHD differs from traditional air conduction hearing aids in several ways. The TMT component is custom-molded to the patient's eardrum and contains a driver mechanism that directly stimulates the eardrum, enabling efficient amplification of sound (functional gain).
Clinical data supporting the safety and effectiveness of the EarLens CHD. Studies showed that after 30 days of device use, the 48 subjects experienced, on average, a 33 percent improvement in word recognition. Users also experienced a clinically significant functional gain of 30.5 decibels (dB) on average in the high frequency range (2,000-10,000 Hz), with an average of 30-40 dB of functional gain noted at 6,000 Hz and above and a maximum of 68 dB at 9,000-10,000 Hz, which is not typically achieved with conventional air-conduction hearing aids.
EarLens CHD is manufactured by EarLens Corporation of Menlo Park, California. http://earlens.com/
DEVELOPING GENE THERAPIES FOR HEARING LOSS 
The HLAA Convention in Washington featured a "Research Symposium" and one of the speakers was Hinrich Staecker, M.D., Ph.D. Professor of otolaryngology at the University of Kansas.
Dr. Staecker focuses his research on developing treatment for hearing loss. He is involved in clinical studies on cochlear implants and a totally implanted hearing aid. Currently, the main effort of his research lab is focused on developing gene therapies for hearing loss. He spoke about the progress in drug delivery to the inner ear focusing on gene therapy approaches to restore inner ear function.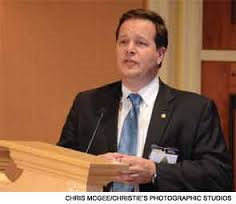 He stated that the KU clinical trial rely on a gene called Atoh1, which is known to cause hair cells to generate in mammals while they are still embryos in the womb. Once enough hair cells develop, the gene is switched off, never to become active again.
"We artificially direct it to be on again," he said. "The idea is to kick-start the process that turns a supporting cell into a hair cell and then stop."
The Atoh1 genes are packaged into a harmless version of a cold virus that can slip into the supporting cells to deliver the genes. Once inside, the genes order the supporting cells to start the process of growing into hair cells.
To get this therapy into a patient's inner ear, Staecker makes an incision to open the eardrum and then uses a laser to drill a tiny hole into a bone that presses against the inner ear. Through that opening, he injects a tiny droplet, less than two-thousandths of an ounce, into the inner ear.
Since the clinical trial started in October 2014, Staecker has given the therapy to just six patients. A seventh has received it at Johns Hopkins School of Medicine in Baltimore and an eighth at Columbia University in New York City. The process has been slowed by the difficulty of recruiting patients who haven't already received cochlear implants and by the study's strict safety rules.
Staecker has been working on this therapy for about 16 years, conducting some of the initial studies on mice. These animals recovered about 50 to 70 percent of their hair cells, he said. By measuring the mice's brain waves, the researchers found evidence that the animals also recovered hearing.
But how much hearing is an open question.
"We don't really clearly understand how many hair cells you need to get X number of decibels of hearing…We don't even know in animals."
Staecker is hoping his patients recover enough hearing to make hearing aids a viable option.
MEDICAL –Hearing Health Care for Adults:  Priorities for Improving Access and Affordability

The press release stated: "The groundbreaking report documents the critical nature of hearing loss and provides 12 recommendations that underscore hearing loss as a significant public health concern. The recommendations accurately reflect the needs, concerns, and frustrations that consumers face when making hearing health care decisions, including whether to seek treatment at all. HLAA is proud to be the only consumer organization to serve as one of the sponsors of the report".
This report was discussed at the late June HLAA Convention and the recommendations add a base for the case to be made for Medicare and Medicaid assistance to those with hearing loss.
The HLAA release went on to state: "Implementation of the recommendations will provide people with hearing loss greater access to accurate information, offer more affordable choices and options, and will empower consumers to take steps to address their hearing loss. The current hearing health care model needs to change to be more consumer-focused, and implementing the recommendations contained in the report would go a long way toward realizing that change.
"The Academies' report estimates that 67-86 percent of people who might benefit from hearing aids do not have them and addresses those areas of hearing health care that currently prevent many of the 48 million Americans with hearing loss from seeking treatment. Specifically, the report recommends 'key institutional, technological, and regulatory changes that would enable consumers to find and fully use the appropriate, affordable, high-quality services, technologies, and support they need.'
'HLAA strongly supports the recommendations outlined in the Academies' report. They clearly emphasize that the individual with hearing loss – the consumer – should be the primary focus in the provision of hearing health care. This directly aligns with the mission of HLAA,' said Margaret Wallhagen, Ph.D., chairperson of the HLAA Board of Trustees. 'The findings in the report touch on almost every aspect of hearing health care, underscoring the fact that managing hearing loss not only requires far more than the technology of hearing aids but also involves family and society as a whole.'
'The Academies' report keeps the individual with hearing loss as the first priority. The guiding principles of the committee's work are philosophically in line with those of HLAA,' said Barbara Kelley, executive director of HLAA. 'HLAA will be working toward seeing that the recommended actions are implemented. We look forward to working with all stakeholders as we move forward to improve hearing health care.'
Hearing Health Care for Adults: Priorities for Improving Access and Affordability is the result of the work of the Committee on Accessible and Affordable Hearing Health Care for Adults, which was convened by the Academies to study the affordability and accessibility of hearing health care for adults in the United States. It consisted of experts from a variety of disciplines and backgrounds related to hearing health throughout the country.
You can read the Report in Brief, Recommendations, an Action Guide for Individuals and Families, an Action Guide for Hearing Health Care Professionals, and the entire report at nas.edu/hearing.
MEDICAL – HEARING AIDS IMPROVE COGNITIVE FUNCTION
Confirming what we have learned from previous Johns Hopkins studies, a newly published study in the American Journal of Geriatric Psychiatry by, researchers at Columbia University found that older adults who use hearing aids performed significantly better on cognitive tests than those who did not–despite having poorer hearing than those who did not wear hearing aids.
The study adds further evidence to a growing body of research that has found possible links between cognition and hearing loss, and the potential for improved cognitive benefit from using hearing aids.
Dr. Anil Lalwani, Professor of Otolaryngology/Head and Neck Surgery at Columbia, and one of the researchers in the study, was quoted in a news release:
"We know that hearing aids can keep older adults with hearing loss more socially engaged by providing an important bridge to the outside world. In this study, we wanted to determine if they could also slow the effects of aging on cognitive function."
Study Results
Out of 100 adults included in the study between the ages of 80 and 99, a total of 34 were regular hearing aid users. The participants all had hearing tests conducted, along with evaluations of cognitive function using the Mini-State Mental Examination (MMSE) and executive function using the Trail Making Test Part B (TMT-B), which does not include a verbal or auditory component like the MMSE test.
Participants who used hearing aids performed significantly better on the MMSE test than those who did not use hearing aids. Higher levels of hearing loss were correlated with lower MMSE scores, among non-users.
While hearing aid users did score better on the TMT-B test, the improvement was not found to be statistically significant.
According to the authors of the study, better performance on cognitive tests with auditory stimuli (MMSE), but not visual stimuli (TMT-B), suggests that hearing loss is associated with "sensory-specific" cognitive decline, rather than global cognitive impairment. Due to the high prevalence of hearing loss among adults over 80 years of age, hearing aids should therefore be "strongly recommended to minimize cognitive impairment in the elderly".
USF NIH Grant to Study ARHL
The University of South Florida has received a $9 million NIH grant to study unique treatment for age-related hearing loss—Chapter volunteers may assist
Our "local" university, USF, is recognized as the world's top research center for age related hearing loss. The Global Center for Hearing and Speech Research at USF has received a five-year, $9 million grant from the National Institutes of Health (NIH) to study two unique ways to treat age-related hearing loss (ARHL).
The grant was announced on March 17 and according to Robert Frisina, Jr., USF professor and director of the GCHSR, age related hearing loss is the number one communication disorder and most common neurodegenerative condition affecting older Americans, impacting more people than other neurodegenerative diseases, such as Alzheimer's disease or Parkinson's disease.
Frisina says hearing loss can occur from many environmental reasons, but their focus is on age-related hearing loss.
The HLAA Sarasota/Manatee Chapter will endeavor to have the USF researchers make presentations to our membership on this research from time to time. Also, see below and be a volunteer for the study– Email: assl@usf.edu or phone: 813.974.4148; Mention the "ARHL Study"
"Permanent hearing loss, including ARHL, is estimated to affect 10 percent of the U.S. population," said Frisina. "Currently, there are no U.S. Food and Drug Administration-approved treatments for permanent hearing loss, including ARHL, despite its prevalence. While ARHL directly and negatively affects quality of life for older people, severe ARHL has also recently been linked to the earlier onset of dementia."
GCHSR researchers are focusing on the key hormone "aldosterone" because it regulates a number of aspects of the body, particularly functions where sodium and potassium are especially important in normal physiology. Because reduced aldosterone levels have been linked to hearing loss, researchers hope by boosting the aldosterone levels in aging mice, it will improve their hearing. They will also develop a variety of unique and pleasant sounds to directly target known deficits of ARHL with a goal of shaping how the human ear and brain process sound to overcome these shortfalls.
"Having the proper levels of aldosterone is good for a number of systems in the body, not just hearing, so boosting its level may have other benefits," added Frisina. "Most hormone levels decline with age, so it is likely that with correct timing and dosage, hormonal intervention could slow or prevent the progression of ARHL. Our first goal is to use animal models to determine if boosting aldosterone has a positive effect on hearing loss."
"Over the next several years, our lab will investigate the neural machinery of brain plasticity following one form of intervention – exposure to enriched auditory environments," explained Walton. "The brain is very plastic, even the aged brain, and auditory training can improve auditory processing ability, especially in difficult listening situations. The key is to understand the neural mechanisms. A big breakthrough has come with our ability to understand the how the timing of the neural code for sound is altered in aging. The goal is to get neurons to improve their ability to synchronize their response with the sound signal."
The first step in human studies will include monitoring aldosterone levels in humans with ARHL five times over a four-year period. It is well known that ARHL creates difficulties and the most common complaint is increased problems hearing when background noise in present, such as in a loud, crowded restaurant.
"As we age, we also experience changes to our perception of the loudness of sounds, and this makes it challenging for hearing aids to make soft sounds audible without making loud sounds too loud," explained David Eddins, a USF professor and associate director of GCHSR. "Another hallmark of ARHL is a loss of the fine timing needed to encode the details that give sounds clarity and a rich quality. This timing deficit can also make it difficult to accurately hear certain sounds and separate them from background noise."
According to Frisina, they will be working on devising pleasant, enjoyable sounds, possibly musical sounds, to which people with ARHL can listen. If successful, such treatments may help slow or prevent the progression of ARHL by re-training the ear/brain connections.
The research team will begin recruiting approximately 150 older individuals later this spring to participate in the various studies. Persons interested in participating can contact the USF Auditory & Speech Sciences Laboratory Email: assl@usf.edu or phone: 813.974.4148; Mention the "ARHL Study."
As we HLAA members are aware, the longer hearing loss goes untreated, the more difficult it is for the brain to relearn to hear. The majority of people with mild or mild to moderate hearing loss are untreated. Only one third of family physicians test for hearing loss even though studies show that untreated hearing loss can lead to dementia.
The FDA has approved a new product to allow family physicians and others to test for hearing loss at a nominal cost.
According to the press release, the "iHearTest" is a hearing screener for profiling hearing ability based on the World Health Organization (WHO) guidelines, targeting adults who suspect they have hearing loss, or those reluctant to seek professional evaluation for a basic hearing assessment.
The iHearTest and other hearing solutions developed by iHear Medical seem to be in-line with PCAST recommendations, calling for more affordable and accessible services with age-related, progressive, mild-to-moderate hearing loss.
"The iHearTest is a disruptive new technology and cost saving method that can expand hearing care significantly". The iHear Medical press release goes on to say that the FDA approval of the iHearTest was based on extensive technological development and clinical research to demonstrate safety and efficacy, as an Institutional Review Board (IRB)-approved clinical study was conducted on 96 subjects with iHearTest results compared to WHO grading of hearing impairment using standard practice audiometry.
The clinical study results showed 96.4% agreement with the WHO method using standard practice audiometry for the assessment of disabling hearing impairment. For the ordinal assessment of hearing ability, the iHearTest showed 85.9% level-by-level agreement and 100% agreement within ±1 level with respect to WHO grading using standard practice instruments.
Touted for its Ease of Use and Secured Access
The iHearTest kit includes a handheld USB device for connection to a personal computer and factory-calibrated earphones. The iHearTest software application is downloaded online and provides step-by-step instructions on how to administer the iHearTest. The iHearTest kit requires a standard personal computer running Microsoft Windows or Mac OS X.
The iHearTest is not intended as a diagnostic test to evaluate hearing health or treat ear disease. The test advises consumers to seek professional evaluation for any symptoms that may indicate a health issue.
FEBRUARY
"Hearing Health and Technology Matters" has published a three part series by Dr. Bob Martin on the relationship of hearing loss, balance issues and migraine headaches. If you have these issues, the summary addressing treatment for these problems may be of some interest.
HHTM has been gracious enough to permit us to republish Dr. Martin's article.
Treating People Who Have Genetic-based Migraine and Ear Problems.
A LITTLE BACKGROUND
Genetic research has found a defect in DNA code that helps us understand diseases that had previously been mysterious, hard to understand, and difficult to treat. These diseases include some types of dizziness, hearing loss, and nose problems. The great news is that once we have identified the genetic defect, it gives us a new and more successful path for managing the disorder.
Today I want to walk through a case study to illustrate ways that these new treatments can help patients.
Ann is a 37-year-old woman who has had problems with hearing and balance for many years. During her visits to our audiology practice, she has often reported that her left ear was "plugged" even though it looked normal and the tympanograms were normal. In this case, the plugged ear was probably caused by the toxic release into the ear causing inflammation in the ear. Ann tried using peripheral medical suppressants to reduce her vertigo, but these were unsuccessful. VNG studies showed a slight, but not significant weakness in the left ear.
When Ann returned to our office recently, we investigated her medical history and outlined her history of migraine. Ann's long history of balance problems and migraine headaches makes it likely that the cause of her condition is genetic. She sees her family physician for help with her migraines. However, the medications he prescribed have not helped and so she has quit taking them. She is sensitive to motion, which makes it difficult for her to ride in the back seat of a car or in a boat.
A MULTI-STEP TREATMENT
Helping Ann with her problems involved several steps:
We referred her to a neurologist who specializes in treating people with migraine.
This doctor changed her medications, starting her on very low-dosage meds.
The doctor has Ann working to reduce her "triggers." It is believed that the same triggers are  working for Ann's migraine headaches and her "plugged ear."
Ann was given a list of online educational materials regarding migraine triggers. The government has many online sources that provide good information on migraine.  In the new theory of the vestibular migraine described in the previous parts of this series, successful treatment of the symptoms that cause migraine are also effective in treating related ear problems. Ann had luck with new treatment.That will take readers directly to the referenced article.SUMMARYAmong the treatments that have been found to be successful are very low doses–1/10th of the usual dosage–of traditional medications. All professionals working with hearing-impaired people need to be cognizant of this new perspective on an old problem.
Most people are unaware that there may be an effective new treatment for a variety of problems that fall in the general category referred to as "Migraine." It is not widely know that the pathophysiology of migraine syndrome may reach the ear and nose and cause a wide variety of problems there.
CAN YOU SPECIFY A PARTICULAR AGENCY OR WEB SITE?
In the new theory of the vestibular migraine described in the previous parts of this series, successful treatment of the symptoms that cause migraine are also effective in treating related ear problems. Ann had luck with new treatment.
http://www.audio-digest.org/pages/htmlos/summary.html?sub1=OT4606
That will take readers directly to the referenced article.
SUMMARY
Most people are unaware that there may be an effective new treatment for a variety of problems that fall in the general category referred to as "Migraine." It is not widely know that the pathophysiology of migraine syndrome may reach the ear and nose and cause a wide variety of problems there.
Among the treatments that have been found to be successful are very low doses–1/10th of the usual dosage–of traditional medications. All professionals working with hearing-impaired people need to be cognizant of this new perspective on an old problem.
December
As ubiquitous as some of the hearing aids ads have been lately, some are actually carrying the message that HLAA addresses — cognitive decline due to hearing loss.
"Hearing Health and Technology Matters" has granted the Chapter permission to reprint articles of interest to our members. Their summary of the Journal of the American Medical Association on the role of audiology on cognitive decline is reprinted below:
"JAMA Report Outlines New Approaches to Mitigating Cognitive Decline: Will Audiology Play a Role?"
By Brian Taylor December 8, 2015
According to the Pew Research Center, roughly 10,000 Baby-boomers will turn 65 today, and about 10,000 more will cross that threshold every day for the next 15 years. With this aging population comes the increased risk of Alzheimer's as well as other forms of cognitive decline. The prevalence of dementia is expected to double every 20 years because of the aging of the world population. A November 25th article in the Journal of the American Medical Association (JAMA) sheds light on how cognitive decline can be mitigated in our rapidly aging population.
The JAMA report, authored by Bridget Kuehn, MSJ, a Chicago-based freelance science writer, outlined three behavioral factors that appear to modify or stave off the effects of cognitive decline. These three factors are:
• Cardiovascular health
• The immune system's ability to protect the brain from injury and infection
• Social support
Recent research in all three areas suggests that the brain's own defense mechanisms, along with leading a socially active lifestyle, may prevent cognitive decline.
Understanding the Connection
Given the relationship between hearing loss and social isolation, hearing care professionals may play an integral role in preventing or reducing the impact of cognitive decline in aging individuals. And, this role may be more than fitting and dispensing hearing aids.
Recent findings from the Framingham Heart Study showed that social support for older adults increases levels of the protein called brain-derived neurotropic factor (BDNF) and reduces their risk of dementia and stroke.
Social activities are among the healthy lifestyle choices that are believed to increase BDNF in older adults.
This JAMA report dovetails with a recent $12 million dollar boost in funding from the National Institutes of Health and the National Institute on Aging that will increase research on brain resilience and cognitive function in aging adults.
Reaction to the Report
Dr. Jill Preminger, a professor at the Louisville School of Medicine commented on the JAMA report:
"The finding that social support for elders reduces their risk of dementia and stroke is particularly interesting to me. In work that we have done with adult children of parents with hearing impairment[1] we have found that a common lament is, 'why won't my father wear his hearing aid?' Yet, many of these same adult children don't want to "push" their parents into wearing their hearing aids.
Recent work from our colleagues in Australia has shown that audiologists typically make little effort to include communication partners in hearing aid consultation appointments.[2] This is disappointing as previous research has shown that when communication partners are included in group AR, people with hearing impairment show a much larger improvement in hearing loss related quality of life as compared to people with hearing impairment attending the same groups on their own.[3] Perhaps in the group AR the communication partners learn how to encourage their partner's with hearing impairment to wear their hearing aids in a supportive manner? The fact remains that when we include social support in the AR process, outcomes improve.
Does the inclusion of social support in the AR process reduce the risk of dementia and stroke? No, we cannot say this because we certainly don't have evidence of this. But perhaps there is a shared mechanism generated by social support that decreases dementia and improves hearing loss related quality of life?"
Addressing Cognitive Decline
If it is indeed the case that more socially active individuals have higher levels of the BDNF protein, which have been shown in preliminary studies to stave off cognitive decline, then audiologists and hearing instrument specialists may play an important part in keeping aging adults engaged in daily activities through aural rehabilitation and other strategies, including provision of amplification.
Footnotes:
1. Preminger JE, Montano JJ, Tjornhoj-Thomsen T. Adult-children's perspectives on a parent's hearing impairment and its impact on their relationship and communication. International Journal of Audiology. 2015:1-7.
2. Ekberg K, Meyer C, Scarinci N, Grenness C, Hickson L. Family member involvement in audiology appointments with older people with hearing impairment. International Journal of Audiology. 2015;54(2):
3. Preminger JE. Should significant others be encouraged to join adult group audiologic rehabilitation classes? Journal of the American Academy of Audiology. 2003;14(10):545-55.
November Medical News
Dr. Wazen's tinnitus presentation at "After Hours" prompted a number of questions and also reflected that tinnitus is a not uncommon experience of Chapter members.
The National Institute of Health supports research and publishing of tinnitus issues. For those who wish to review current findings and research, the included summary from NIH follows:
What is tinnitus?
Tinnitus is commonly described as a ringing in the ears, but it also can sound like roaring, clicking, hissing, or buzzing. It may be soft or loud, high pitched or low pitched. You might hear it in either one or both ears. Roughly 10 percent of the adult population of the United States has experienced tinnitus lasting at least five minutes in the past year. This amounts to nearly 25 million Americans.
What causes tinnitus?
Tinnitus (pronounced tin-NY-tus or TIN-u-tus) is not a disease. It is a symptom that something is wrong in the auditory system, which includes the ear, the auditory nerve that connects the inner ear to the brain, and the parts of the brain that process sound. Something as simple as a piece of earwax blocking the ear canal can cause tinnitus. But it can also be the result of a number of health conditions, such as:
• Noise-induced hearing loss
• Ear and sinus infections
• Diseases of the heart or blood vessels
• Ménière's disease
• Brain tumors
• Hormonal changes in women
• Thyroid abnormalities
Tinnitus is sometimes the first sign of hearing loss in older people. It also can be a side effect of medications. More than 200 drugs are known to cause tinnitus when you start or stop taking them.
People who work in noisy environments—such as factory or construction workers, road crews, or even musicians—can develop tinnitus over time when ongoing exposure to noise damages tiny sensory hair cells in the inner ear that help transmit sound to the brain. This is called noise-induced hearing loss.
Service members exposed to bomb blasts can develop tinnitus if the shock wave of the explosion squeezes the skull and damages brain tissue in areas that help process sound. In fact, tinnitus is one of the most common service-related disabilities among veterans returning from Iraq and Afghanistan.
Pulsatile tinnitus is a rare type of tinnitus that sounds like a rhythmic pulsing in the ear, usually in time with your heartbeat. A doctor may be able to hear it by pressing a stethoscope against your neck or by placing a tiny microphone inside the ear canal. This kind of tinnitus is most often caused by problems with blood flow in the head or neck. Pulsatile tinnitus also may be caused by brain tumors or abnormalities in brain structure.
Even with all of these associated conditions and causes, some people develop tinnitus for no obvious reason. Most of the time, tinnitus isn't a sign of a serious health problem, although if it's loud or doesn't go away, it can cause fatigue, depression, anxiety, and problems with memory and concentration. For some, tinnitus can be a source of real mental and emotional anguish.
Why do I have this noise in my ears?
Although we hear tinnitus in our ears, its source is really in the networks of brain cells (what scientists call neural circuits) that make sense of the sounds our ears hear. A way to think about tinnitus is that it often begins in the ear, but it continues in the brain.
Scientists still haven't agreed upon what happens in the brain to create the illusion of sound when there is none. Some think that tinnitus is similar to chronic pain syndrome, in which the pain persists even after a wound or broken bone has healed.
Tinnitus could be the result of the brain's neural circuits trying to adapt to the loss of sensory hair cells by turning up the sensitivity to sound. This would explain why some people with tinnitus are oversensitive to loud noise.
Tinnitus also could be the result of neural circuits thrown out of balance when damage in the inner ear changes signaling activity in the auditory cortex, the part of the brain that processes sound. Or it could be the result of abnormal interactions between neural circuits. The neural circuits involved in hearing aren't solely dedicated to processing sound. They also communicate with other parts of the brain, such as the limbic region, which regulates mood and emotion.
What should I do if I have tinnitus?
The first thing is to see your primary care doctor, who will check if anything, such as ear wax, is blocking the ear canal. Your doctor will ask you about your current health, medical conditions, and medications to find out if an underlying condition is causing your tinnitus.
If your doctor cannot find any medical condition responsible for your tinnitus, you may be referred to an otolaryngologist (commonly called an ear, nose, and throat doctor, or an ENT). The ENT will physically examine your head, neck, and ears and test your hearing to determine whether you have any hearing loss along with the tinnitus. You might also be referred to an audiologist who can also measure your hearing and evaluate your tinnitus.
What if the sounds in my ear do not go away?
Some people find their tinnitus doesn't go away or it gets worse. In some cases it may become so severe that you find it difficult to hear, concentrate, or even sleep. Your doctor will work with you to help find ways to reduce the severity of the noise and its impact on your life.
Are there treatments that can help me?
Tinnitus does not have a cure yet, but treatments that help many people cope better with the condition are available. Most doctors will offer a combination of the treatments below, depending on the severity of your tinnitus and the areas of your life it affects the most.
• Hearing aids often are helpful for people who have hearing loss along with tinnitus. Using a hearing aid adjusted to carefully control outside sound levels may make it easier for you to hear. The better you hear, the less you may notice your tinnitus. Read the NIDCD fact sheetHearing Aids for more information.
• Counseling helps you learn how to live with your tinnitus. Most counseling programs have an educational component to help you understand what goes on in the brain to cause tinnitus. Some counseling programs also will help you change the way you think about and react to your tinnitus. You might learn some things to do on your own to make the noise less noticeable, to help you relax during the day, or to fall asleep at night.
• Wearable sound generators are small electronic devices that fit in the ear and use a soft, pleasant sound to help mask the tinnitus. Some people want the masking sound to totally cover up their tinnitus, but most prefer a masking level that is just a bit louder than their tinnitus. The masking sound can be a soft "shhhhhhhhhhh," random tones, or music.
• Tabletop sound generators are used as an aid for relaxation or sleep. Placed near your bed, you can program a generator to play pleasant sounds such as waves, waterfalls, rain, or the sounds of a summer night. If your tinnitus is mild, this might be all you need to help you fall asleep.
• Acoustic neural stimulation is a relatively new technique for people whose tinnitus is very loud or won't go away. It uses a palm-sized device and headphones to deliver a broadband acoustic signal embedded in music. The treatment helps stimulate change in the neural circuits in the brain, which eventually desensitizes you to the tinnitus. The device has been shown to be effective in reducing or eliminating tinnitus in a significant number of study volunteers.
• Cochlear implants are sometimes used in people who have tinnitus along with severe hearing loss. A cochlear implant bypasses the damaged portion of the inner ear and sends electrical signals that directly stimulate the auditory nerve. The device brings in outside sounds that help mask tinnitus and stimulate change in the neural circuits. Read the NIDCD fact sheetCochlear Implants for more information.
• Antidepressants and antianxiety drugs might be prescribed by your doctor to improve your mood and help you sleep.
• Other medications may be available at drugstores and on the Internet as an alternative remedy for tinnitus, but none of these preparations has been proved effective in clinical trials.
Can I do anything to prevent tinnitus or keep it from getting worse?
Noise-induced hearing loss, the result of damage to the sensory hair cells of the inner ear, is one of the most common causes of tinnitus. Anything you can do to limit your exposure to loud noise—by moving away from the sound, turning down the volume, or wearing earplugs or earmuffs—will help prevent tinnitus or keep it from getting worse.
What are researchers doing to better understand tinnitus?
Along the path a hearing signal travels to get from the inner ear to the brain, there are many places where things can go wrong to cause tinnitus. If scientists can understand what goes on in the brain to start tinnitus and cause it to persist, they can look for those places in the system where a therapeutic intervention could stop tinnitus in its tracks.
In 2009, the National Institute on Deafness and Other Communication Disorders (NIDCD) sponsored a workshop that brought together tinnitus researchers to talk about the condition and develop fresh ideas for potential cures. During the course of the workshop, participants discussed a number of promising research directions, including:
• Electrical or magnetic stimulation of brain areas involved in hearing. Implantable devices already exist to reduce the trembling of Parkinson's disease and the anxieties of obsessive-compulsive disorder. Similar devices could be developed to normalize the neural circuits involved in tinnitus.
• Repetitive transcranial magnetic stimulation (rTMS). This technique, which uses a small device placed on the scalp to generate short magnetic pulses, is already being used to normalize electrical activity in the brains of people with epilepsy. Preliminary trials of rTMS in humans, funded by the NIDCD, are helping researchers pinpoint the best places in the brain to stimulate in order to suppress tinnitus. Researchers are also looking for ways to identify which people are most likely to respond well to stimulation devices.
• Hyperactivity and deep brain stimulation. Researchers have observed hyperactivity in neural networks after exposing the ear to intense noise. Understanding specifically where in the brain this hyperactivity begins and how it spreads to other areas could lead to treatments that use deep brain stimulation to calm the neural networks and reduce tinnitus.
• Resetting the tonotopic map. Researchers are exploring how to take advantage of the tonotopic map, which organizes neurons in the auditory cortex according to the frequency of the sound to which they respond. Previous research has shown a change in the organization of the tonotopic map after exposing the ear to intense noise. By understanding how these changes happen, researchers could develop techniques to bring the map back to normal and relieve tinnitus.
New Study Shows Link Between Elderly Hearing Loss and Earlier Death
"Hearing Health and Technology" has reported on a new Johns Hopkins study that provided data on the relationship between hearing impairment and all-cause mortality.
Lead study author Kevin Contrera, MPH, and MD candidate, along with his colleagues at the Johns Hopkins School of Medicine in Baltimore, combined data from the National Health and Nutrition Examination Survey (NHANES) in order to evaluate the association between hearing impairment and all-cause mortality, which is the rate of death for the population across all causes.
In the study, 1,666 adults 70 years of age or older who had received a hearing test were analyzed using NHANES data, which is part of a large, on-going epidemiological study designed to assess the health of the US population using a representative sample.
Analyzing the Data
Participants were placed into one of three hearing impaired categories: no hearing loss (n=527), mild hearing loss (n=589) and moderate to more severe (n= 550) and mortality was determined by matching NHANES data and death certificates from the National Death Index through December, 2011.
Interestingly, after adjusting for demographic characteristics and cardiovascular risk factors, their results suggested that moderate or more severe hearing loss was associated with a 39% increased risk of mortality, while a mild hearing loss had a 21% increased risk of mortality, compared to those with normal hearing.
Results of their analysis indicated that individuals with normal hearing were more likely to be younger, female, non-white, non-smokers with no history of cardiovascular disease and stroke.
Previous Studies Support Findings
The results of this study are in good agreement with other recently published findings. For example, in a 2015 prospective observational study of 1,968 adults aged 70 and older who were followed by the researchers for 8 years after the hearing test was completed, Genther and colleagues determined that 42.9% of individuals died compared to 31.4% of individuals with normal hearing on the audiogram.
This study came on the heels of another report by Genther, et al indicating that older people with hearing loss experience a greater incidence and annual rate of hospitalization compared to similarly aged Americans with normal hearing.
Consequences of Untreated Hearing Loss
Clearly, there is a pattern emerging from these studies suggesting that untreated hearing loss leads to significant consequences, including all-cause mortality. Potential explanations for this pattern of results include an interconnected relationship between hearing loss and physical and cognitive functioning that is not completely understood. Although hearing aids and other rehabilitation methods have as of yet to be proven to reduce morality rates in individuals with significant hearing loss, it is reasonable to assert that hearing care professionals need to take a more active role in the routine hearing screening and follow-up of older adults.
Obviously, the urgency of this situation has been elevated over the past year, as both the Institute of Medicine and the President's Council of Advisors on Science and Technology (PCAST) have been investigating the public health issue of access and affordability to hearing care as well as the long-term consequences of untreated hearing loss and their mediating factors.
Further Research Needed
In response to request for comment from Hearing News Watch, lead study author Kevin Contrera, MPH, discussed the need for further research to determine if hearing loss necessarily causes death, and the mechanisms behind this potential result.
Mr. Contrera added further, "hearing loss can impact nearly every facet of life–including death. As the population ages, it becomes increasingly important to appropriately identify and treat patients whenever possible."
Can Cochlear Implants Improve Hearing and Memory
It has been found in past studies that that brief exposure to loud sounds can cause not only loss of hearing but also an effect on memory. Research is now being conducted to determine if brain stimulation can reverse this effect and improve both hearing and memory. Future studies will involve use of electric impulses from a cochlear implant to improve hearing and memory. Below is a summary of the study from Science Daily.
"Researchers at NYU Langone Medical Center have found how even brief exposure to sudden sounds or mild trauma can form permanent, long-term brain connections, or memories, in a specific region of the brain. Moreover, the research team, working with rats, says it was able to chemically stimulate those biological pathways in the locus coeruleus — the area of the brain best known for releasing the "fight or flight" hormone noradrenaline — to heighten and improve the animals' hearing.
The NYU team says their new study is believed to be the first to explore an apparent connection between hearing and memory formation in the locus coeruleus as well as the first to successfully improve hearing in rats by manipulating the centrally located brain region whose neural network projects throughout the body.
'Our study gives us deeper insight into the functions of the locus coeruleus as a powerful amplifier in the brain, controlling how and where the brain stores and transforms sudden, traumatizing sounds and events into memories,' says senior study investigator and neuroscientist Robert C. Froemke, PhD. 'Our findings, if confirmed by future studies in animals and people, should help us better understand how to improve hearing and memory abilities in those suffering from hearing loss or possibly even Alzheimer's disease, as well as how to alter or minimize memories involved in disorders like post-traumatic stress disorder.'
According to the investigators, their findings provide insight into how and where traumatizing events stick in our minds and may possibly explain why it may take years to learn dates in history class but only seconds to develop post-traumatic stress disorder, or PTSD, from a shock or sudden event. They also say these study results may help explain how electrical impulses, such as those produced by cochlear implants for the hearing impaired, can better be used to improve hearing, and how traumatizing memories can be reshaped or dampened to lessen symptoms of PTSD.
As part of the Froemke team's four-year investigation, led by Ana Raquel O. Martins, PhD, PharmD, the researchers chemically stimulated the locus coeruleus in rats while simultaneously playing them a sound paired with a food reward. After a two-week training period to ensure that the rats associated the sound with food, the same sound was played much more quietly. The researchers recorded activity in the same regions of their brain, as well as in the auditory cortex area responsible for interpreting sounds. They found that the locus coeruleus and auditory cortex still responded to the sound, even at nearly imperceptible levels, for the subsequent and remaining two weeks of the experiments.
However, chemically stimulating the locus coeruleus led to 100 percent neural activity in the auditory cortex, even in the absence of the same triggering sounds. Neural activity in the auditory cortex in response to the sounds was at least 10 times greater than when activity in the locus coeruleus was chemically suppressed.
According to Froemke, the results clearly demonstrate that the memory of the sound and its associated reward was encoded by the locus coeruleus, which helped improve the rats' ability to perceive the sound.
In another set of experiments, the investigators paired a specific sound with a series of mild shocks to the animals and found that when the shocks stopped, but the sound continued to play, their locus coeruleus response remained the same, at 20 neuron spikes per second.
Froemke says he next plans to investigate how information is encoded within the locus coeruleus and to identify which cells are activated by cochlear implants and in animal models of PTSD. He is also planning experiments to identify patterns formed in the locus coerelus during other behavioral events involving hearing, such as mothers responding to the cries and calls of their offspring".
Attribution—"NYU Langone Medical Center / New York University School of Medicine. "How exposure to brief trauma and sudden sounds form lasting memories: Study may speed improved treatments for hearing loss and symptoms of PTSD." ScienceDaily. ScienceDaily, 24 August 2015". www.sciencedaily.com/releases/2015/08/150824114553.htm
MEDICAL NEWS – BALANCE TRAINING
Alan Desmond, Editor of "Hearing Health and Technology Matters" recently reviewed a New York Times article on balance, http://www.nytimes.com/2015/06/07/opinion/sunday/finding-the-right-balance.html?_r=1
He reported as follows:
"A June 7 article "Finding the Right Balance' by Alex Hutchinson in the New York Times Review section offered up an interesting perspective on balance training, and cited some evidence to support it. I always welcome attention to balance and vestibular issues, and this article reliably (if not predictably) covered the often heard statistics about the frequency and consequences of falling.
Where the author really did his readers a favor was in his description of the complexity and multi-factorial nature of balance. I found this passage intriguing: 'We've come to view fitness as a collection of discreet traits-muscular strength, aerobic endurance, flexibility and so on- that can be isolated, measured and tinkered with independently'.
As a vestibular specialist, it is tempting to break down a complaint of poor balance or risk of falling in the same way. Is this a vestibular problem? A cerebellar disorder? A medication side effect? The reality is that, particularly in the geriatric population, the answer could be "Yes" to all three of those questions. Then, you have the additional complexity of trying to assess the interaction of these multiple deficits. Is the medication exacerbating the cerebellar disorder? Is the cerebellar disorder inhibiting predictable recovery from a simple vestibular disorder? Again, the answer might be "Yes" to all of that.
Fortunately, all this complexity does not cloud the picture of what to do for these patients, but it does add a significant element of unpredictability to outcomes. The author makes the case for more challenging balance training, not necessarily as a treatment for fall prevention, but for increasing or preserving cognition as we age. He cites a 2011 German study that demonstrated two things. One, we already knew that exercise improves cognition. The second, and news to me, was that when the exercises challenged balance and reaction time, they relied on a 'higher level' cognitive process that resulted in greater increase in neural 'synapses connecting the neurons.'
The article did not say if any of the training described resulted in fewer falls, and the subjects they studied were athletes, not frail fall prone seniors. But, it is an interesting concept implying that the element of "unpredictability" may be a critical part of basic balance/fall prevention training".
MEDICAL NEWS – HEARING AIDS—THE BRAIN CONNECTION
Dr. Kelly Tremblay has researched and written on the ear-brain connection. In the article referenced below, auditory training was referenced:
"Another way to improve the ability to perceive amplified speech in the presence of competing noise is to engage cognitive processes through active listening exercises. Auditory training exercises can be an effective method for improving the perceptual skills of adults with and without hearing loss"
An HLAA 30% off code is referenced elsewhere in Listen Up for LACE, the leading active listening exercise system.
The article begins as below and can be referenced in whole at http://www.asha.org/aud/Articles/Hearing-Aids–The-Brain-Connection/
HEARING LOOPS—STUDY INDICATES GREATER UNDERSTANDING WITH A LOOP SYSTEM
Hearing Aids: The Brain Connection
THE EFFECT OF HEARING LOSS ON THE COMMUNICATION PARTNER
MEDICAL – FROM VERTIGO TO TINNITUS – 02/2015
MEDICAL – CMS APPROVES BONE ANCHORAGE DEVICES FOR COVERAGE – 01/2015
HLAA AND THEATRE ASSOCIATION REACH AN ACCORD – 12/2014
MEDICAL NEWS– DR. LIN'S NEW STUDY – 12/2014
HLAA Sarasota/Manatee Chapter Presentation to Manatee County Legislative Delegation 11/14/2014