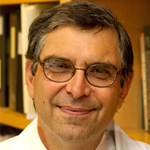 HLAA WEBINAR
HLAA conducts educational webinars for its members and constituents. There is no cost to attend webinars.
unnamed-5Webinars generally take place the third Wednesday of each month with top-notch professionals. All webinars are captioned and archived for access at the HLAA website.
To view a Webinar, go to http://www.hearingloss.org/content/webinars .
On 8:00 PM on November 19, Dr. Rob Jackler will provide a broad overview of the state-of-the-art in the bioscience and technology of hearing loss with an emphasis upon emerging new methods of treatment and promising lines of research which may lead to new cures.
There may be hope for those with hearing loss. A few years ago, Stanford University launched an audacious and intensive effort, dubbed "Stanford Initiative to Cure Hearing Loss" (SICHL), staffed with stellar world-class interdisciplinary team of ear and hearing loss scientists and doctors, dedicated to finding a cure for sensorineural hearing loss and chaired by Dr. Jack