Starting 10/4/2012 all news items will now be found as posts on the page called HLAS News found under the "News" navigation drop down.
---
HLAS Honored as National Loop Award Winner
---
Lakewood Ranch Town Hall Adds Loop With Member Donation & HLAS Grant (see page 62)
All Ears 1st Hearing Clinic to provide Mobile Loop Support
Burns Court Cinema first movie house to offer a hearing loop
---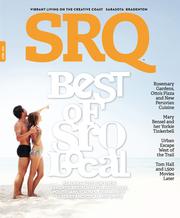 HLAS Named BEST CAUSE in "Best of SRQ Awards"
Ed Ogiba named BEST VISIONARY in "Best of SRQ Awards"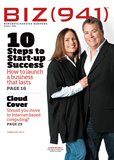 Listen Up! The Loop Movement Takes Hold in Sarasota and Manatee, Pages 26-27 BIZ(941) Magazine, February 2012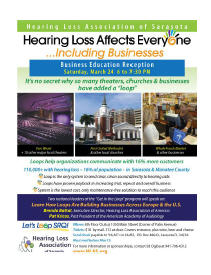 HLAS to host separate Statewide Meetings for chapter leaders and members- March 24
Note: This meeting is at the Lakewood Ranch Town Hall.
A Health Expo begins at noon, followed by the meeting at 1:30 PM.
"Hearing Loss Affects Everyone….Including Businesses" Reception set for March 24
Note: This reception is at 1350 Main Street, starting at 6 PM.
"Hats Off To a Community Hero". Letter to Editor by Norm Ohlsansky
"Area 'gets in the loop' for hearing impaired." Herald Tribune. Front page. November 22, 2011
HLAS recognized as an "Outstanding Civic Partner" by the Association of Fundraising Professionals. November 15, 2011
HLAS loop advocate, Ed Ogiba, among Top 20 People to Watch. BIZ941 Magazine, September 2011
"Spreading Love for Hearing Loops". Hearing Practice Management . August, 2011
Let's Loop SRQ aims to turn Sarasota into one of America's First Hearing Cities. Advocate Magazine, August 2011