Behind The Curtain Theater Club
The 89th season of the Players Theatre has drawn to a close, but the Summer Sizzler Series has three great shows.
First up on Wednesday, June 12: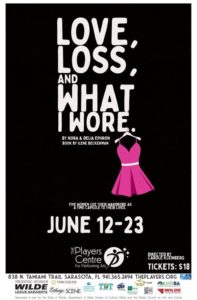 Proving that a great show is always in fashion, Nora Ephron's Love, Loss, and What I Wore has become an international hit. The show uses clothing and accessories and the memories they trigger to tell funny and often poignant stories that all women can relate to, creating one of the most enduring theater-going experiences.
The next offering is Wednesday, July 10: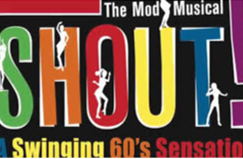 With its irresistible blend of hip-swiveling hits, eye-popping fashions and outrageous dance moves, SHOUT! The MOD Musical takes audiences back to the music, style and freedom of the 1960s. With classic tunes such as "To Sir with Love," "Downtown," "Son of a Preacher Man" and "Goldfinger."
The final Summer Sizzler is Wednesday, August 14: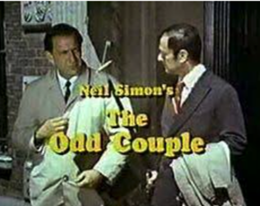 Making us laugh for the last 50 years on TV, film, and stage, Oscar and Felix, The Odd Couple, are making their way to The Players stage. No other American playwright has made as many people laugh as Mr. Neil Simon. Considered to be his very best play, come see our salute to an absolute American treasure!
The Players offers 25 FREE tickets to us for the opening night. Reservations can be made with Chapter member John Wagner at johnadri@comcast.net.
               Remember, only the first 11 rows at Players are looped!
This is a perk of your membership – Members Only for this freebie!