OUR 2017 BOARD OF TRUSTEES
On December 14, five Trustees were nominated for another two-year term and two new Trustees were nominated for a two-year term.
The returning Trustees are:
Kathy Combs
Maria Anderson
Lindsey Nalu
Vinell Lacy
Mark Selis
and our new Trustees:
Beth Reckord
Shelly Zelizer
Beth Reckord is a Speech-Language Pathologist and Listening and Spoken Language Specialist (LSLS), Certified Auditory Verbal Therapist. Currently, she works part-time at Silverstein Institute with adults with hearing loss (primarily those who have received cochlear implants) and full-time with children with hearing loss and other disabilities and their families at All Children's Hospital, Johns Hopkins Medicine in Sarasota.
Beth stated: "A place on the HLAA-S/M Board would help me participate in delivery of awareness to our community of the needs of families with children with hearing loss and adults for support of, as well as advocacy for, these two different age groups".
 
Shelly Zelizer is a retired CFO of a major hedge fund and living in Florida full-time for the past three years.
Shelly stated: "I've been wearing hearing aids for about 8 years. I like the idea of helping others with hearing loss to get helpful information. Also, I want to make them feel supported in dealing with their loss, knowing they aren't alone. When I first got my hearing aids, I did not have a support group like HLAA and felt a bit awkward in wearing them".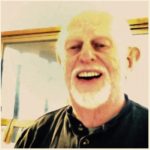 CHAPTER SCHOLARSHIP TO THE CONVENTION
Scholarship Chair Patricia Lakey has announced the 2017 HLAA-S/M $1,000 scholarship to the HLAA National Convention in June of 2017.
Our Chapter offers this annual scholarship to members in good standing who have not attended a National Convention.
The scholarship will entitle the winner to a registration to the Hearing Loss Association of America convention in Salt Lake City, Utah from June 21-25, 2017. The scholarship will also include a shared room at the convention hotel for three or four nights, and round trip airfare or automobile travel expense between Florida and Salt Lake City.  The maximum value of the scholarship is $1,000. Besides that, it is a fun experience guaranteed to make you want to return year after year.  The Scholarship application can be found on our website – http://hlas.org/scholarship-info/.
The deadline to apply is March 7, 2017.
HLAA-Sarasota/Manatee Outreach
Chapter's Outreach heads to Expo in Brandon
The Chapter's outreach program covers over 100 events a year.
The Chapter's Outreach volunteers will be up in Brandon on May 7.
If you were out of town for the Fifth Annual Hearing Health Expo in March, The Healthy Hearing Expo in Brandon is similar but will be the first integrated consumer health fair of its kind in Hillsborough County.
The Expo will offer people with hearing loss an opportunity to explore a wide range of practitioners, new technologies and support groups to improve their hearing. The all day, open house health fair will feature a hall full of exhibitors plus educational seminars. In addition, the new Technology Solution Center will offer attendees an unparalleled environment to both try and compare cutting-edge technologies to enhance their understanding of speech in the toughest situations.
The exhibitors will represent a broad range of practitioners such as audiologists, hearing instrument specialists and providers of hearing aid accessory devices, captioned phones, cochlear implants, assistive listening devices, loop systems, CART (captions). Importantly, there will also be wide array of support groups offering complimentary services and guidance for the hard-of-hearing and deaf communities.
The Healthy Hearing Expo will take place on Saturday, May 7 from 9 a.m.-3 p.m. at Maudlin Hall in the First Presbyterian Church of Brandon, located at 121 Carver Ave. in Brandon. It is an open house affair with free admission. Plan your visit around a seminar.
Seminar information–