FOURTH ANNUAL HEARING TECH EXPO PHOTOS
A few of the many Volunteers and Exhibitors at the Expo!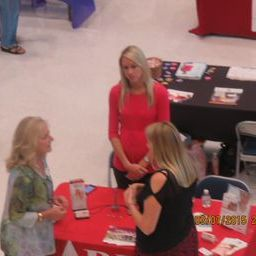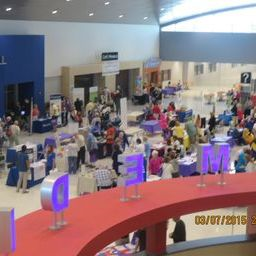 Over 40 Exhibitors of the latest technology, innovation and devices to take back your life!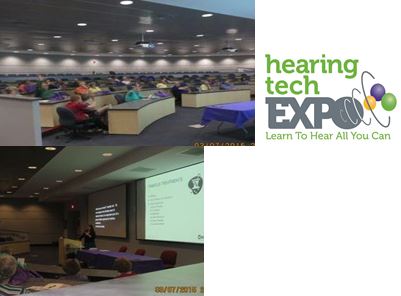 Five stimulating seminars on the latest in cochlear devices, improving communication, looping, tinnitus and hearing in noise.
VETERANS HEARING LOSS FORUM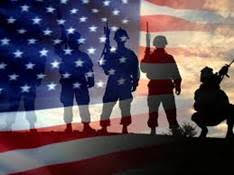 Attention HLAA Veterans—An event not to miss!
The Veteran Hearing Awareness Forum will be held at the Sarasota Community Foundation, 2635 Fruitville Rd, Sarasota, FL 34237, on Saturday, February 7th from 9:00 AM to 1:00 PM.
There are approximately 88,000 veterans in Sarasota and Manatee counties and, according to Johns Hopkins Medicine, one out of five people (17,600 veterans) have some degree of hearing loss. The situation has become even more immediate since many veterans returning from Iraq and Afghanistan have hearing loss and tinnitus.
The Veteran Hearing Awareness Forum is a free event for veterans and families affected by hearing loss. The Forum will feature a "Conversation with Veterans" who will discuss the challenges of hearing loss, share how their hearing loss experiences impact them, their families and friends, and provide insightful and successful life-style focused solutions. The latest information on technology, services, and communication strategies will be shared. Complimentary breakfast and lunch will be provided to all attendees; door prizes will also be available.
Our President, JoAnne Devries recently made a presentation to the Sarasota County Veterans Commission requesting their collaboration. They have endorsed and will support the Veteran Hearing Awareness Forum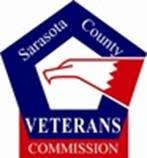 .
The Sarasota County Veterans Commission in accord with its mission to assist and serve our communities' Veterans, Active Duty Military and their families, believes that the Veteran Hearing Awareness Forum event warrants the full support of the Commission and is a fitting tribute for celebrating and honoring our nations and our communities' veterans.
GIFT IDEA FOR ANYONE YOU KNOW WITH HEARING LOSS
Do you have a relative who has everything but he or she is having difficulty in conversational hearing. What better gift than an HLAA membership through our local Chapter, no matter where your recipient lives. The informative publication, Hearing Loss Magazine, keeps giving year around. A membership is a great gift for anybody with hearing loss or living with someone with hearing loss. Just link to  http://www.hearingloss.org/content/join
The magazine is filled with the latest information on products, services, research, and technology in the hearing health care field. The editors look for personal stories of hard of hearing people to find encouragement, and give them the feeling that they're not alone in living with a hearing loss. They look for practical and useful information. Hearing Loss Magazine readers view the magazine as a "lifeline" to help them help themselves and live well with hearing loss.
In addition, professional members of the hearing health care community are another valuable sector of our readership, and do not hesitate to comment on, add their expertise to, and use Hearing Loss Magazine as a valuable resource for information and patient referral.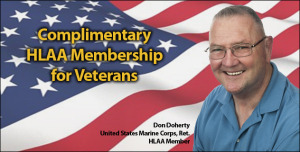 Your gift helps support HLAA's advocacy mission with the Justice Department (ADA), the FCC, Congress and others as well as the many other programs HLAA carries out.
Another idea—if you know any veteran with some hearing issues, a FREE gift membership is awaiting as HLAA is advocating for veterans getting the hearing help they need. Link to– http://www.hearingloss.org/sites/default/files/docs/VeteranComplimentaryMembership.pdf
Share the gift of membership! http://www.hearingloss.org/sites/default/files/docs/GiftofMembership.pdf
JOIN US IN A YEARLONG CELEBRATION OF ROCKY STONE,  HLAA's FOUNDER
To celebrate Rocky and the 35th birthday of the Hearing Loss Association of America, our Chapter will be remembering Rocky and getting to know his legacy.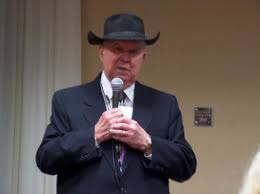 For more on the founder, see http://www.hearingloss.org/about-us/founder
In his book, "An Invisible Condition, The Human Side of Hearing Loss", Rocky wrote: "the most pervasive physical handicap in America today is an invisible condition – hearing loss".
On the first anniversary of the organization, he wrote:
"This is the season of hope. And we hope not for a magic cure to deafness, but for increased awareness of how we can cope better with our problems today and tomorrow. We must once again become people who are family, group or community-oriented. And so, we must be willing to give and to risk. If our membership has those qualities, HLAA will be a unique and strong organization with a long, long future ahead of it. Only you can make it that."
Rocky Stone, December 1980
THE HEARING LOSS ASSOCIATION OF AMERICA CELEBRATES 35TH ANNIVERSARY
The Hearing Loss Association of America (HLAA), founded by Howard "Rocky" Stone is the leading organization for people with hearing loss and has been providing solutions to help people live successfully with hearing loss since its inception in 1979. Under the theme Celebrating 35 years for 48 million people with hearing loss, HLAA will engage its extensive network of chapters to educate people about the importance of prevention, regular screenings, new and emerging hearing assistive technology, and strategies needed to be successful in the workplace, in school, in the community and at home.
HLAA Chapters across the country will join forces behind the same activities on a given day or month during the year-long celebration. The events include:
Educational events to demonstrate the vast array of new cutting-edge assistive technologies for people with hearing loss;
Community outings to theaters, meeting halls and other community venues that have installed hearing assistive technology;
Outreach events to educate people on the consequences of untreated hearing loss; and
Support events which will offer free hearing screenings and personal or family mentoring sessions to deal with the emotional, psychological and physical effects of hearing loss.
Watch for our HLAA Sarasota/Manatee Chapter celebration events over the next year!