NEXT AFTER HOURS MEETING
THURSDAY, FEBRUARY 13TH AT 6:00 PM – MATTISON'S 41
"After Hours" is our social networking meeting format featuring an expert speaker. These sessions are open to anyone in the community seeking to improve their hearing or looking to learn how to support a loved one with hearing loss. The meeting also offers mentors and community resource information.
A special location for this event — Mattison's 41 at 7275 S. Tamiami Trail in Sarasota.
5:30 PM is the social time to mingle and learn before the guest speaker at 6:00 PM.
Our speaker will be Dr. Juliëtte Sterkens, HLAA's national hearing loop advocate.
It's probably safe to say that there is no greater and more effective professional advocate for the use of telecoils and loop systems than Juliëtte Sterkens, AuD.
Dr Sterkens, a native of the Netherlands, holds a degree in Speech Pathology from Revalidatie Academie in Heerlen and an AuD from the Arizona School of Health Sciences (ASHS) in Mesa, Ariz.
Having recently retired from private practice in Wisconsin, she is currently on her "encore career" as the Hearing Loss Association of America (HLAA) National Hearing Loop Advocate. For her past advocacy efforts, she has received many awards, including the Wisconsin Audiologist of the Year, the American Academy of Audiology (AAA) President's Award, and the Humanitarian of the Year Award from her alma mater.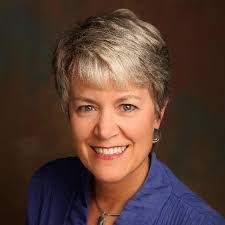 After Hours meets this month at Mattison's 41
7275 South Tamiami Trail, Sarasota
Meeting is FREE, open to all and supported by CART!