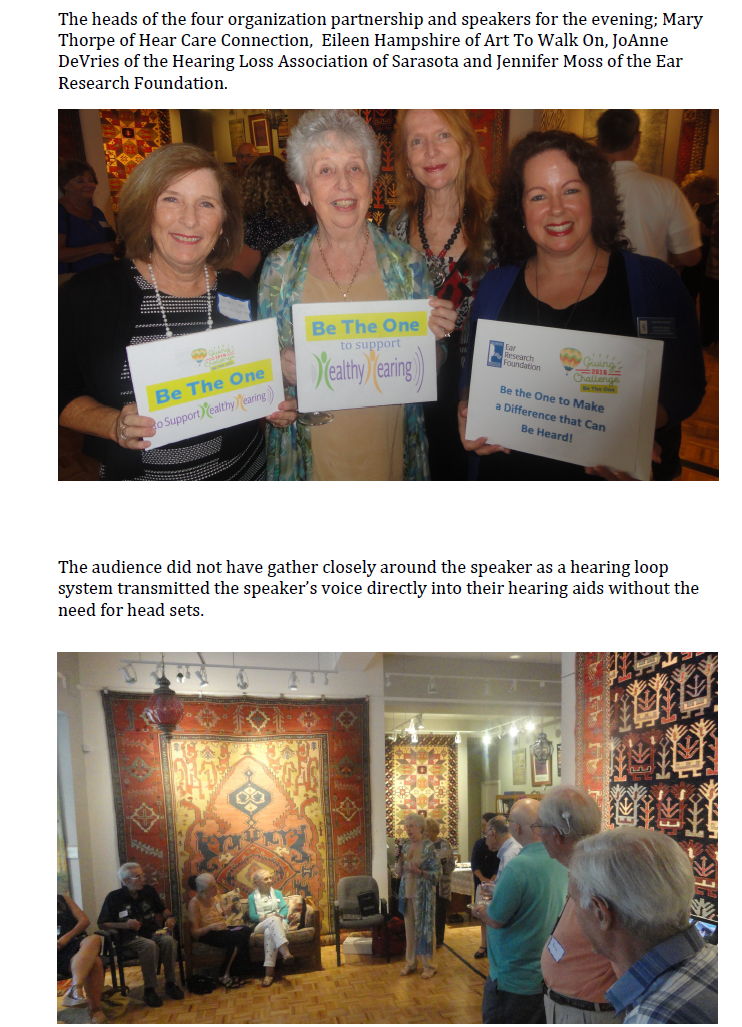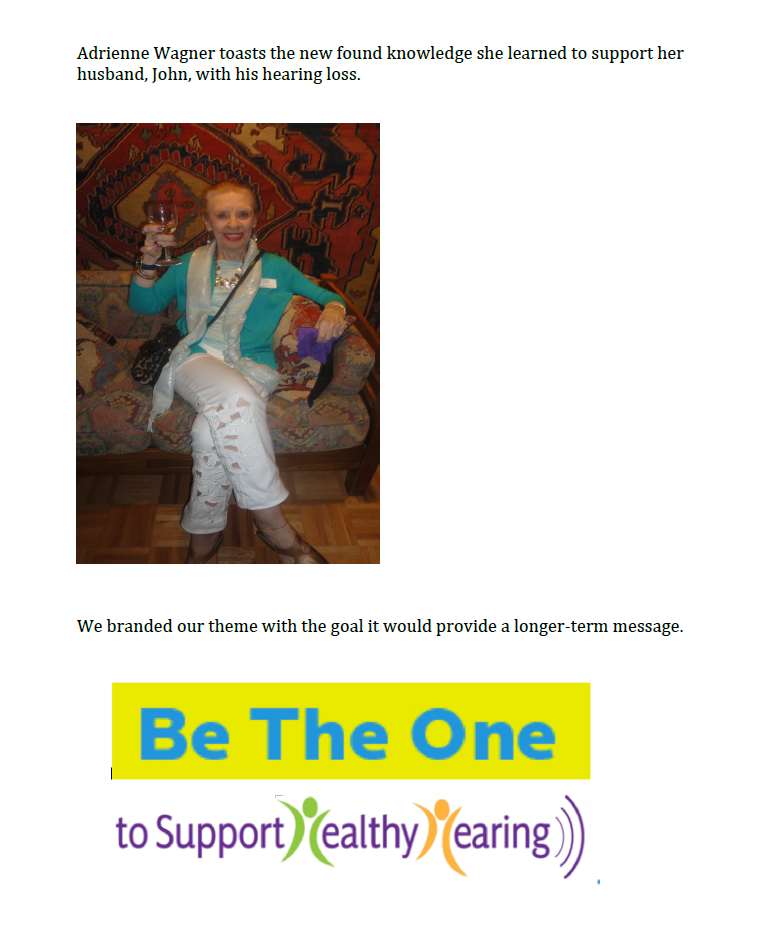 The photos below will give you a hint of what our meetings are like and how we reach out to the community. We invite you to visit us at our meetings or in the community.
• Our regular chapter meets every third Wednesday of the month at 1:30 PM
The Sarasota Military School presented the colors at the Veteran  Hearing Awareness Forum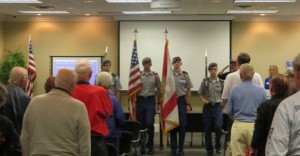 Andy Hooker, Sarasota County Veterans Commission President welcomed the attendees.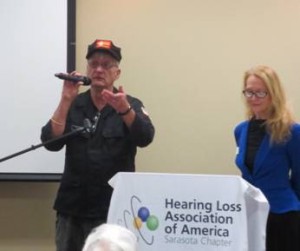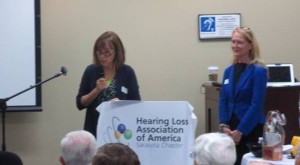 Chapter Trustee and Navy veteran, Kathy Combs talked about her experiences in the Naval Reserves, including being recalled to active duty during Operation Desert Storm.
Bill Schustic played the National Anthem and returned to sing patriotic songs during the program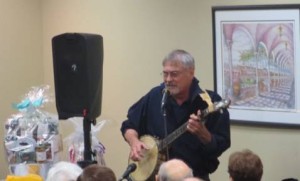 Chapter Trustee, Dr. Lyndsey Nalu, facilitated the Forum discussion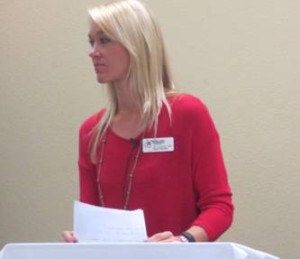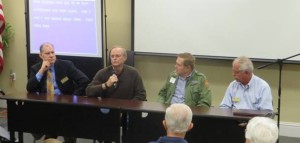 Panelists Veteran Service Officer Bernie Cheeseman, Darryl Snyder, Kevin Connelly and Veteran Service Officer Jerry Derrick provided needed information to the veterans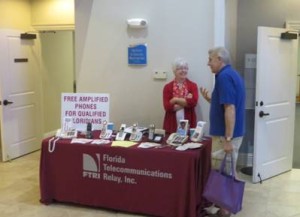 Exhibitors included Florida Telecommunications Relay.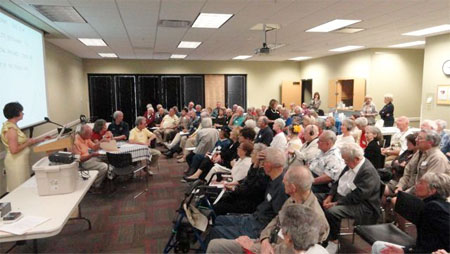 Expert Speakers discuss treatments, remedies and other ways to improve our hearing. The scene is our January 2012 meeting with Joan Haber, a peer mentor, teaching "How to Communicate in Noisy Situations".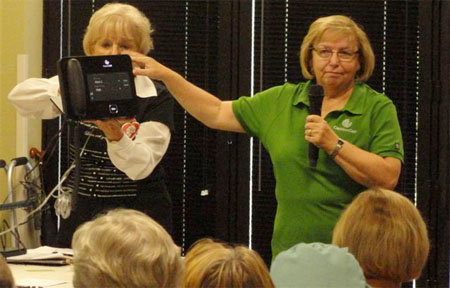 What's New! offers a monthly peek at the latest assistive hearing technology. This photo captures a demonstration of CaptionCall, a highly advanced captioned phone.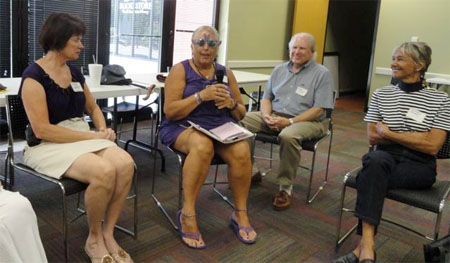 Rap sessions, speaker Questions & Answers and Coffee Time after the speaker all offer an opportunity to address personal needs. Here is a moment from a Summer Rap Session.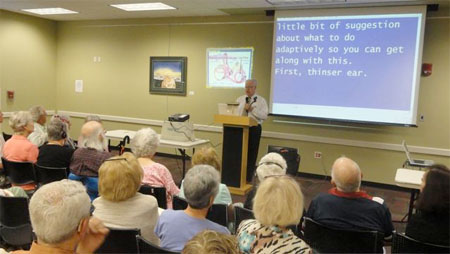 Captions are provided on a big screen. We also have a
Hearing Loop. Ask for a Loop Receiver to try out the loop, now at so many SRQ venues. You will not miss a word.
ª Our Farmer's Market booth every 4th Saturday of the month from 7 AM to 1 PM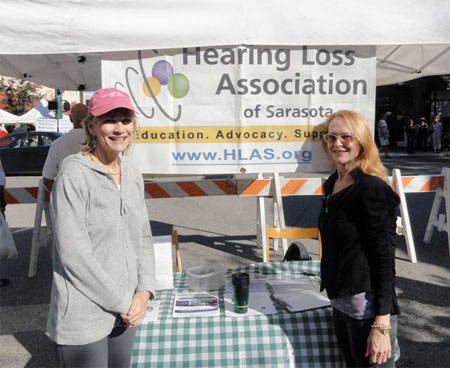 Farmer's Market has a HLAS information and support booth every fourth Saturday of the month. Mayor Suzanne Atwell, a HLAS Advisory Board Member, visits with HLAS Membership chair, JoAnne DeVries.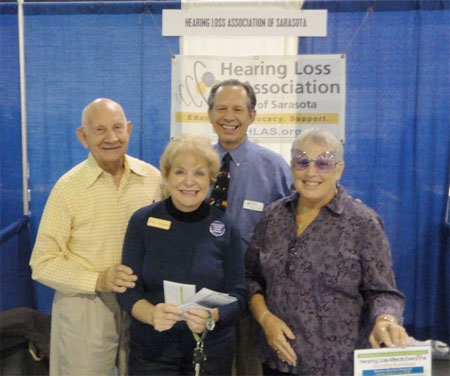 Health Expos offer HLAS a chance to reach out to support the 110,000 locals with hearing loss. Ralph Intoricio, Flo Innes, Ed Ogiba and Kay Jay manned our booth at the ABC7 Suncoast Lifestyle Expo.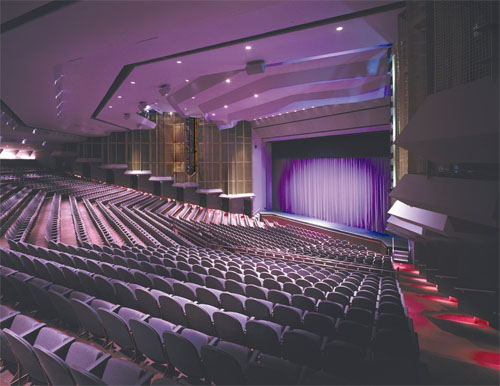 Let's Loop SRQ! our advocacy effort helped make Sarasota the first city in the US where the majority of theaters are looped. Van Wezel was the first of 13 local looped theaters.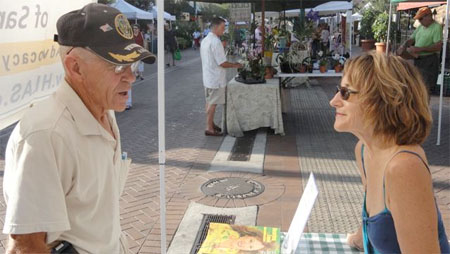 Veterans are entitled to free memberships with both our regular HLAS chapter and the Young Hearing Group YHG). HLAS Board Member Kelley Anderson chats with a vet at the Farmer's Market.
The Chapter's "Between the Covers Book Club"
met for the Fall meeting in October –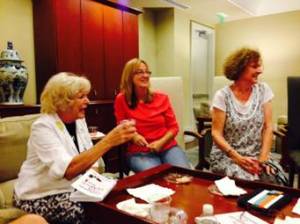 Invite us to speak to your community group or to participate in your event.